Posted on
Fri, May 25, 2012 : 5:59 a.m.
Memorial Day events include a military exhibit, concert, parades and other observances
By Ann Dwyer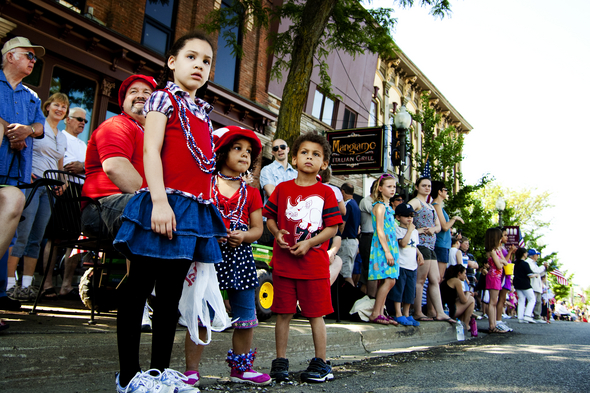 File photo | AnnArbor.com
There are plenty of events on tap in the Ann Arbor area this weekend to help you mark Memorial Day, including community parades, observances, a weekend-long military exhibit and an outdoor concert.
EXHIBIT
The VFW Graf-O'Hara Post 423 will hold its "Open House And Military Memorabilia Display," Friday through Monday. 10 a.m.-5 p.m. Items on display will include uniforms dating from World War I, medals, weapons, helmets, boots, patches and personal items. It's one of the largest private collections in the Midwest. Free. The VFW is located at 3230 S. Wagner Road, Ann Arbor. 734-662-3972.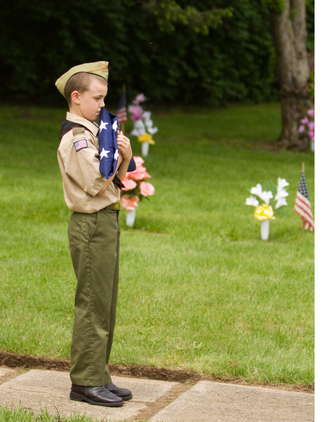 File photo | AnnArbor.com
OBSERVANCES
There will be a "Memorial Day Observance and Open House" at the Yankee Air Museum Collections & Exhibits Building at Willow Run Airport on Monday. 8 a.m. to 2 p.m. The event will include a pancake breakfast from 8 a.m. to noon ($6/ adults. $4/ kids.) There will be special performances, aircraft exhibits, flight simulators, speakers, a hot dog lunch, a blood drive and activities for the kids. The museum is at 47884 D Street, Belleville, at the Willow Run Airport.
On Monday, "Thunder Rolls in Belleville." The ceremony is preceded by a police escorted motorcycle ride. The bikers will make their way to the Belleville Veteran's Memorial in Horizon Park, located off Belleville Lake on High Street, east of Main Street, across from Grace Baptist Church. The estimated arrival time is between 2 and 2:30 p.m. Local veterans who have died in the past year will be recognized by name in a bell-ringing ceremony once all have arrived. Participants in the ride can register for the ride starting at 11 a.m. at 9555 Haggerty Road, Belleville.
PARADES
The Glacier Area Home Owners' Association and the Ann Arbor Breakfast Optimist Club will hold the neighborhood's annual parade on Monday, beginning at 10 a.m. This parade features members of the Huron High School drumline, Girl Scout and Boy Scout troops. Kids are invited to decorate their bikes and join in at the end of the parade. Parade to be followed by a brief memorial service in Glacier Highlands. Visitors may park along Greenbrier Road and other streets not on the parade route. Visit a2gaha.org for the parade route and other details.
The Ypsilanti Memorial Day Procession steps off at 9 a.m. at North Huron Street and Michigan Avenue in downtown Ypsilanti and ends at the Highland Cemetery where there will be a ceremony, according to published reports.
The Saline Memorial Day Parade will be held on Monday. 10 a.m. The American Legion will host the annual Memorial Day Parade from Harris Street to Oakwood Cemetery. Free.
Dexter's Annual Memorial Day Parade & Ceremonies will be held on Monday. Services will be held at 9 a.m., the parade at 10 a.m. Service will be held in Monument Park (at Main Street and Baker Road). The parade will continue down Main Street. This year's parade theme is "A Time to Honor." Free.
Chelsea will hold its Memorial Day Parade downtown beginning at 10 a.m.
Milan's annual Memorial Day Parade begins at 9 a.m. on Monday at the new Milan Veteran's Wall. Gracing the Wilson Park near the memorial will be over 700 American Flags, ( one flag per name engraved on the wall) as a symbol of the service made for this great nation. The ceremony will continue across Wabash Street, honoring those lost at sea, with a placing of the wreath on Ford Lake, and a wreath at the Blue Star Memorial. Following the ceremony the parade will step off and move west down Main St. to the Marble Park Cemetery. The public is invited back to the American Legion Post following the ceremony for light refreshments.
The annual Memorial Day parade in Manchester begins at 11 a.m. Monday at the Main Street Bridge. The parade is sponsored by the American Legion.
Edtior's note: The information on the Manchester parade has been corrected.