Posted on
Tue, Jun 28, 2011 : 5:55 a.m.
From Wichita to Ann Arbor: Cessna Skycatcher to join Michigan Flyers' training fleet
By Sven Gustafson
Aviation geeks will be watching the skies this week as one of Ann Arbor's oldest flying clubs returns from an interstate shopping trip with an eagerly anticipated new training airplane that pilots say makes it easier to learn to fly.
Two members of the Michigan Flyers plan to spend today piloting a new Cessna 162 Skycatcher some 780 miles from Cessna's headquarters in Wichita, Kan., to the Ann Arbor Airport, where the two-seater will become the fifth plane in the club's fleet.
The single-engine light-sport aircraft, an update of the company's 152 model, allows people to acquire a sport pilot certificate with fewer hours of training.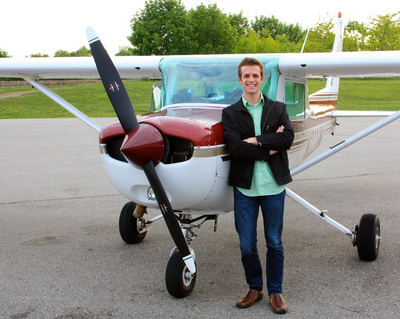 "That model has been pretty anxiously awaited by people in the aviation community," said
Andy Fowler
, a club member who planned to travel to Wichita on Sunday and spend a day training in the Skycatcher on Monday. He said many pilots did their training on the 152, which was designed several decades ago. "This is essentially the next step in that aircraft, which has been kind of needed for a while from Cessna."
The plane's horizontally opposed 4-cylinder, direct-drive engine allows for cruising speeds of up to 118 knots (about 136 mph) with a range of 400 nautical miles. It's intended for flight training and personal use.
Cessna announced the new model in 2006 and delivered the first model in late 2009, yet has seen its rollout slowed by a robust order log and slower-than-anticipated production; as such, the Flyers club says it is receiving the 84th serial-number Skycatcher.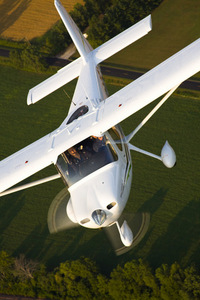 "The aircraft itself is pretty similar to the 152s that we already own," said Fowler, a 26-year-old who received his pilot license in January. "It's got a glass cockpit, which all of the new Cessnas are sold with the glass cockpits, with an LCD that displays all of the flight information and air speeds."
Fowler will fly the Skycatcher with Kathryn Robine, a certificated flight instructor at the club and a retired airline pilot. They'll follow visual flight rules, which requires flyers to be able to see the ground and have at least 3 miles of visibility at all times in order to fly.
The two plan to document their trip via live updates on Twitter, photos and brief stories.
"We're really excited about that," said Fowler, who works in software development at Nutshell.com, an Ann Arbor startup. "There's a lot of that in general aviation. I'm a computer programmer, and you find a lot of techies in aviation … hobbies and interests attract each other."
The Michigan Flyers hopes to have its members flying the plane by next weekend, Fowler said.
Here's a video about the plane:
Sven Gustafson is a freelance writer for AnnArbor.com. Reach the news desk at 734-623-2530 or news@annarbor.com.