Posted on
Fri, Oct 14, 2011 : 6:23 p.m.
'Michigan is the second most-governed state in the United States,' Senate majority leader says
By Ryan J. Stanton
All six of Washtenaw County's representatives in the state Legislature raised their hands today when asked if they thought Michigan has too many levels of government.
"The difficultly here is Michigan is the second most-governed state in the United States. In elected officials per capita, we are No. 2 only behind Pennsylvania," said Senate Majority Leader Randy Richardville, R-Monroe, whose district includes part of Washtenaw County.
"We have one county in Michigan — and it's not Wayne County, it's Kent County — that has 683 elected officials," he said. "That's Congress plus 250 more people to run one county."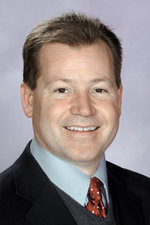 Richardville didn't let Wayne County off the hook, though.
"Wayne County has 40 chiefs of police," he said. "Do you think you'd be safer with 35 new officers maybe and five chiefs of police?"
Richardville's comments came during a one-hour legislative panel discussion as part of the Ann Arbor/Ypsilanti Regional Chamber's annual Impact public policy forum.
The program was moderated by Tim Skubick, anchor and producer of the weekly public television series "Off the Record." About 125 people attended the event at the Ann Arbor Sheraton. It touched on education, legislative initiatives and economic development.
Joining Richardville on stage for the legislative panel discussion were state Sen. Rebekah Warren, D-Ann Arbor, and state Reps. Mark Ouimet, R-Scio Township; Jeff Irwin, D-Ann Arbor; David Rutledge, D-Superior Township; and Rick Olson, R-York Township.
Five of the six lawmakers — all but Olson — agreed the state isn't spending enough money on education. But the Republicans still maintained the deep cuts they handed down to schools and universities this year were needed to help get Michigan's fiscal house in order.
"This was a top priority," Ouimet said, though he acknowledged upon further questioning from Skubick: "I don't think it improved education."
All six lawmakers agreed the state is spending too much money on prisons. Warren pointed out 25 percent of the state's general fund dollars are spent on corrections now.
"I'd like to see more of those dollars focusing in on early childhood education so we can spend less on prisons," she said. "Because we spend right now about $7,300 per pupil as the floor for our K-12 funding, but in our prison system it could be $30,000 to $50,000 per person."
Warren also said she'd "absolutely" like to see more people released from prison, suggesting the state locks up too many people.
"We put people in Michigan in jail and in our prison system for longer sentences for crimes that other states that are in our back yard do not sentence people to prison for at all," she said.
All six lawmakers seemed to agree that eliminating the state's personal property tax — the tax businesses pay on equipment — is worth considering, but they all stressed that they don't want to deal another blow to local governments by not providing replacement revenue.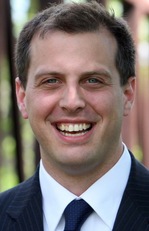 Most indicated they wanted a dollar-for-dollar replacement.
"Our local governments depend very much on this revenue," Irwin said. "And I think it's important to mention that, when we talk about local governments depending on this revenue, that means public safety. That's where the police and fire is provided."
Rutledge said he'd be more supportive of eliminating the personal property tax if he could be convinced it seriously impacts whether a company locates or expands in Michigan.
"If you wanted to put local governments out of business, really, I think this would be one step toward that," he said of eliminating the tax without identifying replacement revenue.
The Republicans characterized the elimination of the personal property tax as the second phase of a two-part overhaul of the state's business tax structure. That started earlier this year with the elimination of the Michigan Business Tax.
Richardville and Ouimet suggested the Republicans got an undeserved bad rap for the $1.8 billion tax cut to corporations while reducing funding for education.
"What actually happened is the limited liability corporations, the smaller corporations, those S corps with 100 employees or less, which provide 80 percent of the jobs in Michigan, are the ones that got the elimination of the Michigan Business Tax," Richardville said.
Ouimet said about 95,000 limited liability corporations saw their tax rates lowered, while the tax rate for large businesses and Fortune 500 companies "actually stayed the same or went up."
Richardville said he thinks local governments in Michigan have taken a look at their budgets and have done the best they could to make cuts and provide more efficient services.
He said he's now interested in putting forward enabling legislation to encourage more consolidation, but he's not interested in forcing it upon local governments.
"The definitions that are in statute today would not allow townships and different municipalities to consolidate," he said. "So even though some are looking at it and would like to do it, they've come to us and said, 'Can you change some of those definitions and let us take a shot at it first, before big government comes in and tells us what's best for us?'"
Richardville said the state's education problem is not just about what's happening within schools, but also what's happening within families.
"Our teachers are asked to be baby sitters, they're asked to be counselors, they're asked to be psychologists," he said.
Commenting on the state's "brain drain," Irwin said there are a lot of ways the state could help retain young people without it costing any money. He suggested the Legislature could "stop beating up on the University of Michigan for studying stem cells."
"We shouldn't be chasing away our best researchers and trying to frustrate our best economic development entity in the entire state by telling them not to do life-saving developmental research," he said, suggesting the state also should be more tolerant of homosexuals.
The six lawmakers offered a mix of viewpoints when asked if they support a second bridge to Canada. The proposed bridge across the Detroit River, which would be publicly owned but privately financed, is supported by Republican Gov. Rick Snyder.
Olson said he's opposed to the project. The three Democrats suggested their support would be conditional, while Ouimet and Richardville both said they're in favor of it.
"I think we definitely need a second span and the state should definitely be involved in making that happen, but the devil's in the details," Irwin said. "Conceptually we need a second span, but not if it's a bad deal for the public. This public-private partnership can be structured in a million different ways and I want to make sure that the public is protected."
Ryan J. Stanton covers government and politics for AnnArbor.com. Reach him at ryanstanton@annarbor.com or 734-623-2529. You also can follow him on Twitter or subscribe to AnnArbor.com's e-mail newsletters.