Posted on
Sun, Aug 26, 2012 : 5:57 a.m.
Michigan Memories: How U-M course registration has evolved over time
By Kellie Woodhouse
Another fall of classes is upon us, and with it is an estimated 6,000 University of Michigan freshmen who will be orienting themselves to the college lifestyle for the first time.
Students will unpack belongings into the dorms and get acquainted with the landscape that will surround them for the next four years.
Over the years, the course registration experience has modernized as schools adapted to technology. Instead of filing into a noisy gymnasium and using a No. 2 pencil to fill out course sheets, students now register for classes online, usually in a matter of seconds.
New freshmen usually register for classes during their summer orientation. Returning students register online, usually during the winter semester.
Here's a look at how the registration experience has evolved over the years.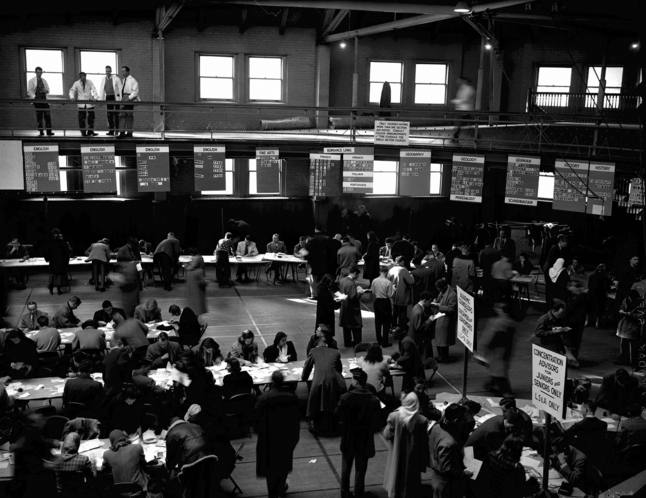 U-M Bentley Historical Library
Registration wasn't always so simple. Instead of going online and clicking away, students had to go in and register in person. In this 1940s-era photo, signs indicate which classes are still available and students hustle to make their selections. Interestingly, students could still sign on for Portuguese and Mineralogy at the time this photo was snapped.
U-M Bentley Historical Library
Students discuss their selections as they register for classes in September of 1951. Orientation took place at Waterman Gym, a structure torn down in 1977.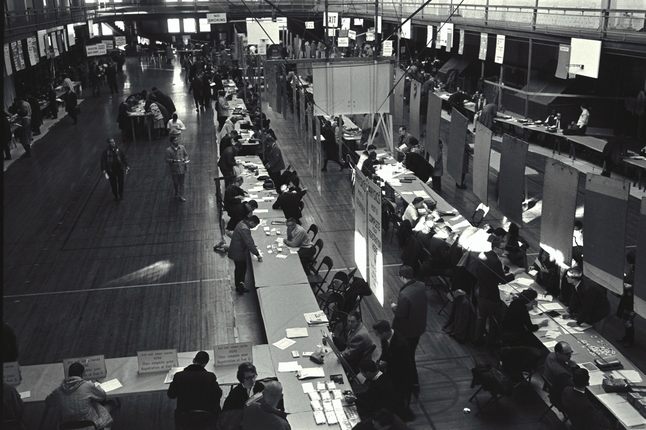 U-M Bentley Historical Library
In this photo, dated 1964, students sit at long tables as they registered for classes in the Waterman Gym.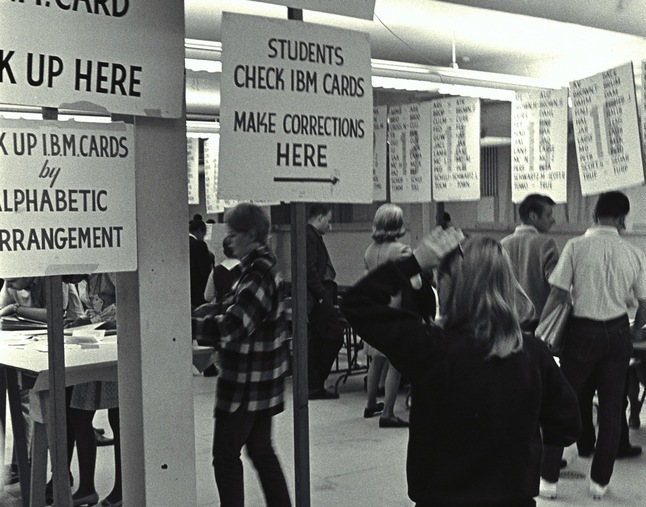 U-M Bentley Historical Library
In this photo, probably from 1968, students used IBM cards to sign up for classes. Students punched their selections into the cards, which were read by a computer. The cards were an outgrowth of the school's academic computing facility, which was established in 1959, according to archives.
U-M Bentley Historical Library
Even in 1981, students had to carry around identification cards. In this picture a student gets his class schedule in order with the help of a clerk. Next, he'll go down the street to get his student ID validated.
Kellie Woodhouse covers higher education for AnnArbor.com. Reach her at kelliewoodhouse@annarbor.com or 734-623-4602 and follow her on twitter.