Posted on
Thu, Dec 15, 2011 : 3:15 p.m.
Michigan Senate sends charter schools legislation to Snyder's desk for signature
By Ryan J. Stanton
The Republican-led Michigan Senate today gave final approval to a bill that would lift restrictions on the number of charter schools, angering Democrats.
The Senate approved the measure by a 22-16 vote, mostly along party lines. It now goes to Republican Gov. Rick Snyder for his signature.
State Reps. Jeff Irwin, D-Ann Arbor, and David Rutledge, D-Superior Township, are among those blasting the GOP for the move.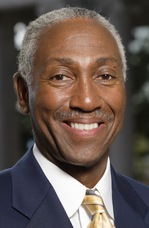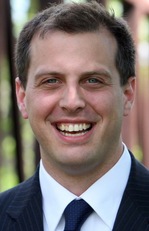 "The bill is bad for the high-quality charter schools in Michigan, as it gives profit-hungry companies a huge incentive to come into our state and start up new charters without proper controls," Rutledge said in a statement, also calling it bad for traditional public schools.
Supporters say more charter schools should be allowed to boost options in public education. But opponents of the legislation argue that could hurt traditional public school districts and the plan does not provide enough oversight or do enough to ensure quality.
"This bill will draw even more resources away from our public school system and our classrooms," Irwin said in a statement.
Irwin argued Republicans passed the measure despite data that show charter schools underperforming compared with traditional public schools in Michigan.
"When 75 percent of charter schools demonstrate below average performance, we should be focused on improving charters instead of working to replicate these abysmal results," he said.
The state now has more than 200 charter schools and new ones are allowed to open under certain circumstances.
The state currently has a limit of 150 charter schools authorized by public universities. The cap would be gradually lifted and end in 2015 under the legislation.
Senate Education Committee Chair Phil Pavlov, R-St. Clair Township and sponsor of Senate Bill 618, called removal of the cap a critical step toward improving Michigan's education system.
He said two-thirds of the state's charter schools have waiting lists as parents demand more choices and better results for their children.
Irwin said he strongly urges Snyder to veto the legislation.
"Our students deserve the best schools," he said. "Instead, House Republicans have slashed school funding despite a huge surplus in the School Aid Fund. Now, they are draining even more resources from our public schools by greatly expanding the number of charter schools, even when the operators of these schools are routinely failing our students."
In addition to removing the cap on charters, the Legislature is considering other reform measures to expand opportunities for cyber learning, allow a majority of parents or teachers at a failing school to petition their district to convert the school to a charter, expand opportunities for public school districts to provide part-time services to non-public school students, and allow access to dual enrollment college credits for all high school students.
Sen. Rebekah Warren, D-Ann Arbor, is fighting back with legislation of her own to ban for-profit schools in Michigan.
Warren called on Snyder to veto the legislation that was passed by the Senate today. She said it only weakens Michigan's public education system, lowers academic standards and opens the floodgates for for-profit, privately managed schools.
Ryan J. Stanton covers government and politics for AnnArbor.com. Reach him at ryanstanton@annarbor.com or 734-623-2529. You also can follow him on Twitter or subscribe to AnnArbor.com's email newsletters.