Posted on
Mon, Mar 29, 2010 : 3:35 p.m.
Militia group preparing for battle with Anti-Christ, Web site shows
By David Jesse
The Michigan militia group facing federal charges was preparing for a looming battle against the Anti-Christ, according to its Web site.
Claiming to be followers of Christ, the group wrote: "Jesus wanted us to be ready to defend ourselves using the sword and stay alive using equipment. The only thing on earth to save the testimony and those who follow it, are the members of the testimony, til the return of Christ in the clouds. We, the Hutaree, are prepared to defend all those who belong to Christ and save those who aren't. We will still spread the word, and fight to keep it, up to the time of the great coming.
"Being Hutaree is to stay the Testimony of Christ alive, and follow a motto, John 15:13, 'Greater love hath no man than this, that he lay down his life for his friends.' We are hoping that through this website, we can reach out to those who have not the word of God and those who are lost in there ideas of Christ. Many of the things Christ said would happen have happened and some things are still in the works of happening."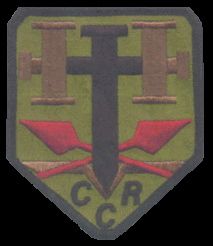 Scripture references are liberally scattered throughout the site, with the group using them to justify its actions.
The group also posted video of training and links to several other Web sites, including gun sites.
Most of the categories in the forum are protected and are able to be viewed only by registered users. Some of these categories include "weapons (the things you kill with)" and "localtrheats/intel."
However, a public forum has several threads in it. Most appear to have been taken over by people curious about the group or opposed to it. Several of the threads have multiple pornographic photos posted in them.
It's unclear where the name Hutaree came from. A visitor to the site posted that query Feb. 11, 2009, and was provided with this response: "As christians we all are a part of the Souls of the Body of Christ, the one true church of Christ. Not any specific man made building or any man controlled organization. This is the belief of the Hutaree soldier, as should the belief of all followers in Christ be."
The visitor again asked the specific origin of the name: "I am still curious as to where the term HUTAREE comes from? Is it in the Bible or is it possibly hebrew? Its sure not in any of the dictionaries that I checked, lol."
The response: "The word Hutaree, is from our own dilect, there are only about 4 people in the world that know this language, of course me being 1, lol."