More lane closures on U.S. 23 in Ann Arbor this weekend
Posted on Fri, May 11, 2012 : 3:11 p.m.
Washtenaw County motorists can expect another weekend of lane closures and possible traffic delays on U.S. 23 between Washtenaw Avenue and M-14 as workers resurface that section of the highway.
One lane will be closed in each direction starting at 9 p.m. Friday through 6 a.m. Monday for road construction.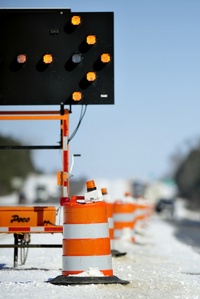 Michigan Department of Transportation spokeswoman Kari Arend said further lane closures may be needed to complete the project, but MDOT won't have a schedule for those until after this weekend.
"They're going to see how much they can get done this weekend," she said. She noted rain in the forecast for the weekend could slow the work. Any additional closures will be next weekend and/or at night. No weekend lane closures will be allowed starting with the Memorial Day weekend, she said. The lane closures have been in place for the past several weekends.
Highway workers are also implementing intermittent lane closures on M-14 between U.S. 23 and the Wayne County line for resurfacing of that section of freeway. But those closures are rarely needed now that traffic lanes have been configured to allow two lanes of travel in both directions, Arend said. That resurfacing work is scheduled to last until the end of July.

View U.S. 23 and M-lane closures14 in a larger map