Posted on
Tue, Mar 19, 2013 : 9:43 a.m.
More than 400 blind bowlers to meet in Ann Arbor March 22-24; Jewish Family Services of Washtenaw County marks 20th anniversary
By AnnArbor.com Staff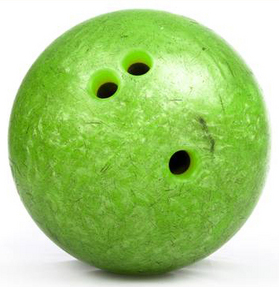 From visually impaired bowlers coming to Ann Arbor for a tournament to Jewish Family Services of Washtenaw County marking its 20th anniversary with a celebration April 21, here's a roundup of some of the stories posted on AnnArbor.com's Community Wall over the last few days:
By: Ann Arbor Blind Bowlers: 2013 MBAA Midwest Blind Bowling Tournament 3/22-3/24
Over 400 blind and visually impaired bowlers will participate in the Midwest Blind Bowling Tournament here in Ann Arbor, MI on 3/22 through 3/24 at Bel-Mark Lanes.
By jfsannarbor: Jewish Family Services of Washtenaw County Celebrates its 20th Anniversary
Join Jewish Family Services of Washtenaw County in marking 20 years of service to the community on Sunday, April 21, 2013 at its "Constellation JFS" 20th Anniversary Celebration.
By: Jane Munro: Over 70 Senior Citizens Shocked and Saddened by Washtenaw Community College
By: Emma Jackson: Mascot public forum and Forum to discuss YCS facilities and secondary programs
By: Bob Krzewinski: Veterans Group Peace Scholarships
By: jessalper: Join a panel of local and national leaders on Thursday, April 11 2013 for public conference about Jews and race
By: Ann Arbor Thrift Shop: Ann Arbor Thrift Shop Restocks to Help Community

By: jwilliamshva: Huron Valley Ambulance Behind the Scenes offers insider's view of EMS
By: Dawn Farm Education Series: You're invited - Dawn Farm Ride for Recovery!

By: smb: Slauson Middle School Science Olympiad team wins Regionals
By: LindsayK: Medical Terminology & Body Systems - April 3 - June 5, 2013
By: Deb Kern: Kids After-School Club at the Humane Society of Huron Valley
Music Review: Dark-Eyed Molly Serves Up Dynamic Brand of Down-home Music
AnnArbor.com's Community Wall is a spot for local people to post
local stories, news and announcements. To post a story, sign in to
AnnArbor.com, then go to www.annarbor.com/community and use the Got News? Tell Us function at the top to submit your news. If you have a photo to add, e-mail it to us at community@annarbor.com, and we'll insert it into your story.