Posted on
Thu, Nov 17, 2011 : 5:58 a.m.
Dorm closings will force some University of Michigan students to look off campus
By Kellie Woodhouse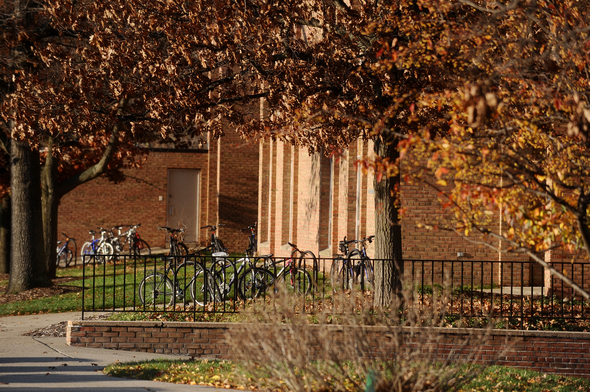 Melanie Maxwell I AnnArbor.com
With three residence halls scheduled to be closed next fall, a large number of returning
University of Michigan
students who would prefer dormitory housing will have to look off-campus.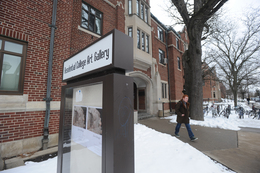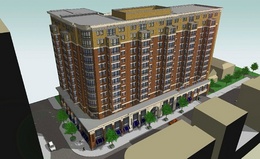 East Quadrangle, an 860-person dormitory on Central Campus, will be closed next academic year for a $116 million renovation. The 260-bed Lawyers Club, a dormitory on the Law Quad exclusively for law students, also will be closed for a $39 million renovation.
U-M is closing North Campus dorm Baits I, which houses 571 students, permanently in May due to outdated infrastructure.
That's a total reduction of 1,691 beds.
With the $56 million renovation of Alice Crocker Lloyd Hall finishing this summer, the 560-person Hill dormitory will reopen next fall, reducing U-M's bed deficit to 1,131.
"It will be interesting to see how we can manage the space for the returning students," said Peter Logan, director of communications for University Housing.
There are 11,540 students —10,140 undergraduates and 1,400 graduates— living on campus this year. With Lloyd Hall closed, total housing capacity this year is 11,701, Logan said.
Capacity drops to roughly 11,130 next year as one dormitory reopens and three others close.
North Campus dormitory Baits II also will get a $12 million renovation throughout 2012 and 2013, but the university plans to renovate over the course of two summers and avoid closing the 575-bed hall.
U-M's housing crunch comes at a time when the off-campus housing market is particularly prepared to absorb the extra students. It also comes two years after U-M opened the $175 million, 450-bed North Quad residence hall, the first new dormitory in more than 30 years.
Two high-rise student apartment projects, Zaragon West and Landmark, are under construction and are expected to open next fall. Collectively, they'll add about 800 new beds to the student apartment market in downtown Ann Arbor.
It also comes at a time when enrollment is at record high levels.
Logan said that while university officials are still trying to determine exactly how to tweak their housing formula, one thing is clear: Freshmen will still be guaranteed a spot on campus.
"We do know that we have a commitment to incoming first-year students to provide spaces for them on campus, not just North Campus or Central Campus but throughout our housing facilities," Logan said. "It's the incoming student who needs the residential experience, who really benefits form the residential experience because it provides the support and community that helps them make the transition to college."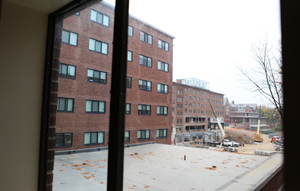 Jeff Sainlar I AnnArbor.com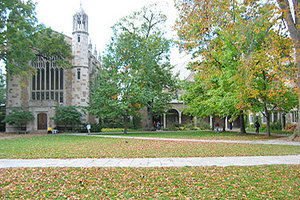 Photo courtesy of University of Michigan
With University Housing limited, more and more freshmen likely will have to live on North Campus, a spot many students say is the least desired place to live at U-M because of its distance from Central Campus, the hub of student activity.
"No one wants to live on North Campus," said Baits II resident and U-M freshman Anna Metzger. "When you tell people you live on North Campus, people feel sorry for you."
Several years ago, U-M switched North Campus dorm Northwood III from graduate housing to freshman housing. The university needed to make the switch because it was running out of room to accommodate a growing freshman class in the midst of a major residential life initiative that encompasses the renovation of one major dorm each year.
Logan says U-M will now open Northwood II and III to freshmen, accommodating up to 360 new students and effectively forcing a greater number of graduate students to live off campus.
Freshmen inhabit the majority of North Campus dorm rooms. The university typically reserves rooms for freshman students in nearly all of its dormitories, but upperclassmen returning to on-campus housing get priority on the preferred dorms, which are usually on Central Campus.
Logan said that despite the crunch, U-M will not overstuff dorms.
"We do not attempt to cram three in a space that is intended for two," Logan said. "We don't sardine students."
Kellie Woodhouse covers higher education for AnnArbor.com. Reach her at kelliewoodhouse@annarbor.com or 734-623-4602 and follow her on twitter.