Posted on
Fri, Jul 5, 2013 : 6:08 p.m.
Motorcycle crash shuts down traffic on I-94 in Ann Arbor
By Chelsea Hoedl
Eastbound Interstate 94 at Jackson Road in Ann Arbor was closed Friday evening due to a motorcycle crash on the on-ramp to the highway.
The Washtenaw County Sheriff's Office responded to the call, which came in at about 5:30 p.m.
Traffic is being routed around the accident until the road is cleaned up and investigation is complete.
Only one vehicle was involved in the accident, according to initial reports. The motorcyclist was transported to an area hospital by Huron Valley Ambulance.
The cause of the accident still was under investigation, officials said, but rescue crews cleared the scene at about 6 p.m.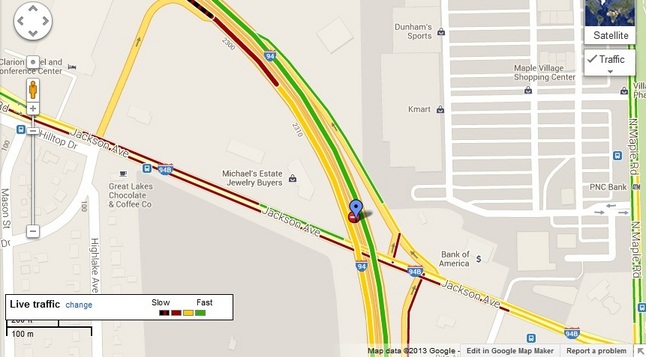 Pittsfield Township
Chelsea Hoedl is an intern reporter for AnnArbor.com. She can be reached at choedl@mlive.com.