Posted on
Mon, Dec 12, 2011 : 10:20 a.m.
Power outage hits University of Michigan's central campus
By Kellie Woodhouse
Several University of Michigan buildings lost power this morning due to an incident at an electrical substation in South Quadrangle.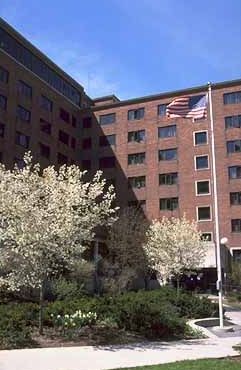 Photo courtesy of University of Michigan.
U-M Department of Public Safety spokeswoman Diane Brown said multiple buildings lost power at 10:06 a.m.
The Literature, Sciences and Arts building, Angell Hall, West and East quadrangles, the Student Activities Center and the University Health Service are among the buildings without power. South Quad will likely be without power until about 2 p.m. today.
Other buildings, such as the Student Union, had their power restored by 11 a.m.
Brown said there were "multiple" cases of individuals stuck in elevators due to the outage and that "all people have been extricated from the elevators."
"When power is interrupted elevators tend to stop," she said.
Brown said Plant Operations is investigating what caused the substation to stop functioning.
"It's a scramble right now," she said.
U-M had two serious power outages in November. One occurred at the Michigan Stadium prior to the Nebraska game and another occurred on central campus during classes.
This report will be updated as AnnArbor.com receives additional information.
Kellie Woodhouse covers higher education for AnnArbor.com. Reach her at kelliewoodhouse@annarbor.com or 734-623-4602 and follow her on twitter.