Posted on
Mon, Feb 11, 2013 : 10:31 a.m.
Organizers postpone NAAPID at Night talent show due to school closings
By Kody Klein
Officials have postponed National African American Parent Involvement Day at Night Showcase of Student Talent due to the school closings on Monday.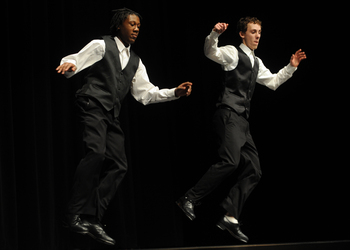 Melanie Maxwell | AnnArbor.com
NAAPID at Night is an annual talent show for students from multiple districts in Washtenaw County in grades kindergarten through 12th grade.
NAAPID chair Shoshana DeMaria said the event's planning committee decided in January that weather would not affect the event's schedule. But the committee did not consider the policy many schools have that all extracurricular activities are cancelled on snow days, she said.
"We will put it off for another day," she said. "It probably won't be until March."
DeMaria said she hopes to set the date for the postponed event by Wednesday.
Kody Klein is an intern for AnnArbor.com. Reach him at kklein@mlive.com