Posted on
Wed, Mar 6, 2013 : 5:58 a.m.
Namesake of Elliott Drive at St. Joe's Hospital dies at the age of 87
By Amy Biolchini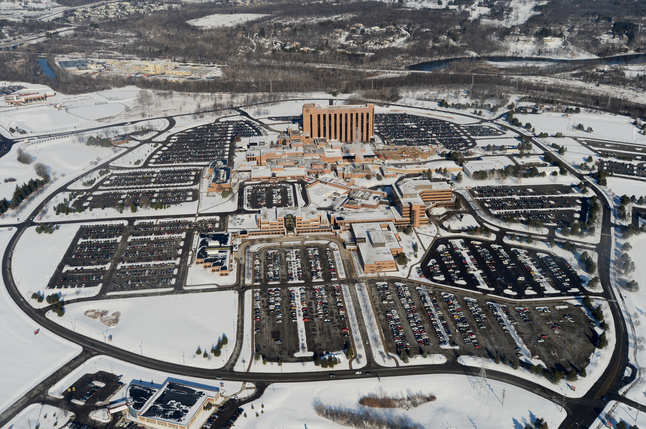 Melanie Maxwell | AnnArbor.com
Elliott Guttman
, the man instrumental in the design and construction of
St. Joseph Mercy Hospital
in Superior Township and the namesake of a main road on its campus, died Friday at the age of 87 in Ann Arbor.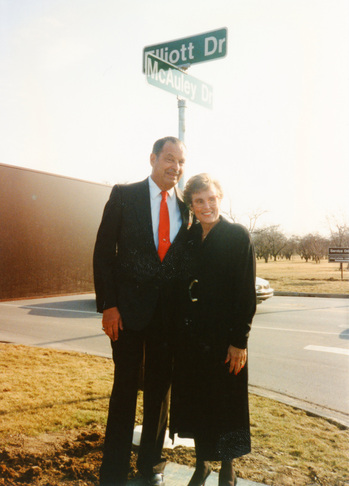 Courtesy of Steve Guttman
Guttman was instrumental in shaping the physical presence of St. Joseph Mercy Hospital as patients know it today.
He knew every square inch of the hospital. And for an era at the hospital, everyone knew him simply as "Elliott."
"He was a vibrant personality," said Tom Tocco, vice president of support services for the St. Joseph Mercy Health System. "He was very fast of foot -- it hard to keep up with him in conversation or in the hallway. ... Everybody worked with Elliott—his name was everywhere," Tocco said.
Guttman started working at St. Joseph Mercy Hospital in 1971 at the age of 45 as the director of engineering. Two years later, he was named the project director as the hospital made its move from Ann Arbor to the property on Huron River Drive.
At the age of 50, Steve Guttman is Elliott Guttman's youngest son. He recalled visiting the construction site on weekends with his father as the structure took shape.
"(My father) was just proud of the fact that that site allowed for the hospital to grow for 40 years -- and it still has such an enormous amount of land," Steve Guttman said.
After being honorably discharged from the U.S. Navy in 1946, Elliott Guttman earned bachelor degrees in mechanical engineering and management engineering from Rensselaer Polytechnic Institute.
He moved to Ann Arbor with his first wife, Joan, in 1960. With a master's degree in mechanical engineering from Columbia University, he first worked in the area at Bendix and the Conductron Corporation. After 20 years of work at St. Joseph Mercy Ann Arbor, Elliott Guttman's final title was vice president of facilities at his retirement in 1991.
Administrators at the hospital knew they wanted to commemorate Elliott Guttman's years of work. They decided to name part of the outer drive at the hospital's Superior Township campus as "Elliott Drive" -- which they unveiled with a specially tailored curtain when he retired.
"It was the only time I could remember seeing Elliott's eyes well up," Tocco said.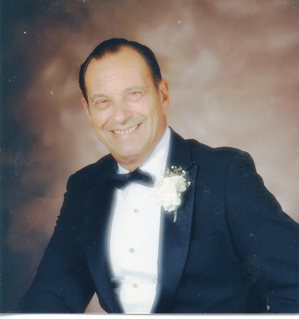 Courtesy of Steve Guttman
Tocco arrived at St. Joseph Mercy in 1984 at the age of 25, and began working for Elliott Guttman with about 12 to 15 other employees.
"We all felt like we were part of Elliott's family," Tocco said. "He was sort of that leading guide and figure in our lives. He liked to say that he brought us up from babies—and he sort of did."
Elliott Guttman was in good health until about the age of 85, when the Parkinson's Disease he was battling made it difficult to enjoy the golf courses and new places he had explored in his retirement with his second and late wife, Carol.
Changes in recent years to the hospital -- including the addition of new patient towers -- were written in to the hospital's long-term plan that was developed under Elliott Guttman's watch.
"Even in his ailing health, he ended up over at the ER, and he would be quizzing the nurses about the volume of the patients that they're seeing, to see if they met the expectations that they calculated 20 years ago," Steve Guttman said.
A memorial for Elliott Guttman is being coordinated through Meuhlig Funeral Chapel in Ann Arbor.
In place of flowers, the family asks for donations to be made to St. Joseph Mercy Hospital to benefit the construction of the new, $30 million outpatient surgery pavilion.
Amy Biolchini covers Washtenaw County, health and environmental issues for AnnArbor.com. Reach her at (734) 623-2552, amybiolchini@annarbor.com or on Twitter.