Posted on
Thu, Jul 12, 2012 : 5:57 a.m.
New Ann Arbor Rec and Ed director starts job Monday
By Danielle Arndt
Jenna Bacolor will leave a 16-year career with Washtenaw County Public Health to become the new director of the Ann Arbor Community Education and Recreation department.
Bacolor is replacing Sara Aeschbach, who retired in June after working for the Ann Arbor Public Schools for 31 years.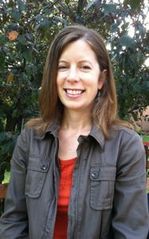 From Rec and Ed
"I have the coolest job," Aeschbach
told the AAPS News
during a district retirement celebration June 19 at
Top of the Park
.
"When I was telling my successor (Bacolor) about it, I almost started crying. It's been a fantastic opportunity," she said.
Bacolor was hired at a step-one salary of $96,975, said district spokeswoman Liz Margolis. Aeschbach was at a step eight, the highest step, on the salary scale when she left, earning $109,515 annually.
Bacolor will assume her new role with Rec and Ed on Monday.
While the director is considered a member of the superintendent's cabinet, the position is an Ann Arbor Administrators Association position. Positions that are part of collective bargaining agreements do not need to come before the Board of Education for approval, Margolis said.
Bacolor holds a master's degree in public health and social work from the University of Michigan. While working for Washtenaw County Public Health, she served as a program supervisor for the past several years.
According to an announcement on the Rec and Ed website, the strengths Bacolor will bring to the department are leadership, communication and community outreach skills and grant writing and grant management experience.
Bacolor has two children enrolled at AAPS. She told the department her family has participated in team sports, summer camps and child care services through Rec and Ed.
Rec and Ed is operated by the Ann Arbor Public Schools district and works closely with the city to provide youth and adult enrichment, lifelong learning opportunities and classes and programs that promote healthy and active lifestyles.
Staff reporter Danielle Arndt covers K-12 education for AnnArbor.com. Follow her on Twitter @DanielleArndt or email her at daniellearndt@annarbor.com.