Posted on
Wed, Jul 4, 2012 : 5:57 a.m.
Officials: New fireworks laws in Michigan mean even more need for safety
By Lisa Carolin
Officials are offering some tips for dealing with fireworks over the Fourth of July holiday.
"With the dry conditions, you need to be careful where you light fireworks and where you let them go," said Capt. Michelle Stanbury of the Ypsilanti Fire Department. "The new types of fireworks that are legal can shoot off at great distances and start a grass fire."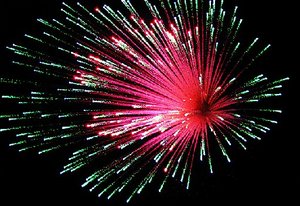 The Washtenaw County Sheriff's Office reminds everyone using fireworks that they can cause injury if not used properly, and encourages people to read and follow directions on the label and have a working garden hose or bucket of water handy. Fireworks also should be used in a flat, non-wooded area, should be lit at a safe distance from others, and only one firework should be lit at a time.
The Sheriff's Office also reminds people not to touch, throw or combine fireworks and never to re-light them or to shoot them in metal or glass containers.
"If they don't explode right away, don't go and check on them," warned Stanbury. "Let it go until it's burned out, then wet it down with a garden hose."
Pets should be kept indoors and away from fireworks, and a sober adult should be in charge of all fireworks activities.