Posted on
Fri, May 4, 2012 : 2:59 p.m.
New program could offer EMU employees up to $10,000 to purchase homes in Ypsilanti
By Kellie Woodhouse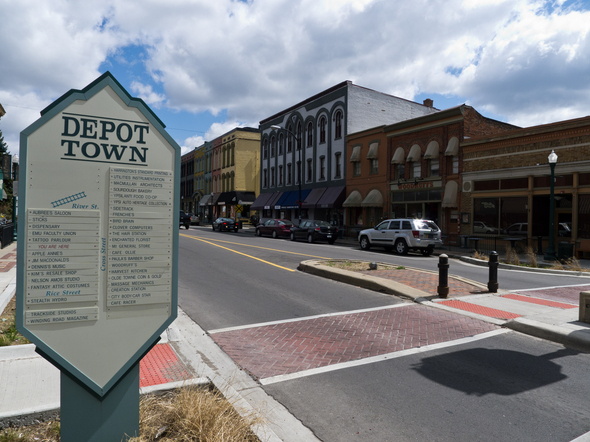 Steve Pepple | AnnArbor.com
Eastern Michigan University plans to offer employees up to $10,000 to purchase homes in Ypsilanti.
The Live Ypsi program, which is currently being finalized and will likely be announced later this month, will use EMU, Washtenaw County government and DTE Foundation resources to offer forgivable loans to full-time faculty and staff who purchase a home in the Ypsilanti area.
Officials say loans will likely range from $5,000 to $10,000 per individual. For each year that the homeowner lives in the Ypsilanti area and maintains employment at EMU, 20 percent of the loan will be forgiven. After five years, the loan will be completely forgiven.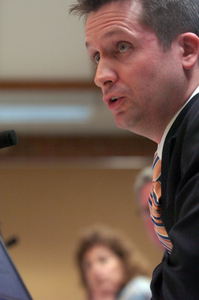 The program has $60,000 secured for its pilot launch and a possible partnership with a state entity could mean more cash, said Anthony VanDerworp, director of Washtenaw County Economic Development.
"The program will begin small. It's designed to be a pilot," said EMU Director of Government Relations Leigh Greden, who began brainstorming about the program with Washtenaw County more than a year ago.
Live Ypsi, he says, is based of the Live Midtown program in Detroit, a larger but similar partnership between government and business entities to incentivize residential life.
Greden said "there is absolutely no connection" between the soon-to-be-announced initiative and the city's proposed income tax, which voters will decide on Tuesday.
Andy LaBarre, vice president of government relations for the Ann Arbor and Ypsilanti Chamber of Commerce, said the loan program is "a start" toward encouraging individuals to reside in Ypsilanti.
"With the income tax there'd be a disincentive for businesses and residents to move to the city," he said. "Programs like (Live Ypsi) that encourage folks to move there and live there are generally positive because the more folks we have there committed to the city, the better off we all are."
Added VanDerworp: "If people that work in a large company or institution on the east side of the county are able to move there and own homes there a couple things happen: One is that their spending will be more local. What they spend on groceries and entertainment will have an impact on the county."
Second, VanDerworp said, is that "people will become more engaged in the community in terms of supporting events and being civic-minded."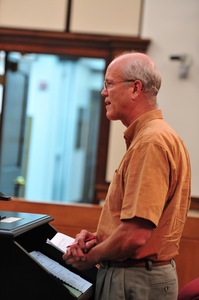 Ryan J. Stanton | AnnArbor.com
Live Ypsi loans are limited to full-time EMU employees who purchase, and not rent, a house. The money can be used toward a down-payment, mortgage or home remodel, Greden said. Loans are limited and will be available on a first-come, first-serve basis.
Greden said officials have not yet determined the geographic terms of the program and whether Ypsilanti Township will be included.
Ypsilanti Mayor Paul Schreiber said residents have been gradually leaving the Ypsilanti area. According to U.S. Census data, Ypsilanti's population declined more than 13 percent from 2000 to 2010.
"Ypsilanti is transforming itself from an industrial city to a city that is a college town and part of that is having college professors live here," he said, adding that streets like Normal Street downtown used to be lined with the homes of professors. "We're trying to go back to the days when professors lived near Eastern and walked to campus."
According to Greden, less than half of the roughly 2,000 full time EMU employees live in the Ypsilanti area.
"As energy prices keep going up, as gas prices keep going up, I think this program does have the ability to grow," Schreiber said.
The average home price in the Ypsilanti and Willow Run area this year is $78,300, according to Board of Realtors data. Since January 1 nearly 60 homes in the area have been sold. Houses are on the market for an average of 103 days before sale.
Kellie Woodhouse covers higher education for AnnArbor.com. Reach her at kelliewoodhouse@annarbor.com or 734-623-4602 and follow her on twitter.