Posted on
Fri, Feb 3, 2012 : 9:59 a.m.
New York Times columnist Roger Cohen to give talk at U-M; Ann Arbor doula explains how her profession helps expectant mothers
By AnnArbor.com Staff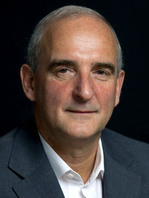 From a New York Times columnist speaking about Israel during a U-M event to a series of talks on what a doula does for pregnant women, here's a roundup of some of the stories posted on AnnArbor.com's Community Wall this week:
By: Kim Kunoff: New York Times Correspondent Roger Cohen to Speak at U-M on Monday, Feb. 6
Roger Cohen, columnist for the International Herald Tribune and New York Times, will speak at the University of Michigan. His talk—"Israeli Spring? The Enduring Jewish Question"—will ask how close, 63 years after the founding of the Jewish state, has Israel conformed to its founding ideals.
By: Dawn Bussey, Birth Doula: "What is a Doula, Anyway?" by Dawn Bussey, Ann Arbor Birth Doula
I believe in educating the public about doulas, not just expecting families or those wishing to become pregnant. The public is invited to come learn and get their questions answered.
By: Janet Hawkins: Environmental Science Takes Root at WCC
and Jacob Lawrence Prints at WCC Gallery Through Feb. 17
By: Betty Cummings: Auditions for All I Really Need to Know I Learned in Kindergarten
By: jason holmes: Enroll into a professional debt elimination program to achieve financial freedom
By: Denise Walter: Michigan Ability Partners helps Veterans
By: Christie Hester: Ross Medical Education Center in Ann Arbor Taking Donations for SOS Community Services Through March 31
By: union bbc: Union Baseball Club
By: YAG Communication Liaison: YAG's Ann Arbor Summer Theatre Academy 2012 Registration is Now Open
By: Ypsilanti Jaycees: Speed Dating this Friday!
By: A2Parks: Huron Hills Golf Course is open today, Feb. 1, $5 to play
By: Woman in Ypsilanti: Amtrak leaves Ann Arbor and derails near Jackson
By: Anna Zhang: Adjustment Matters Lecture: "Life after the kids leave; facing the challenge of relationships in later life"
By: Chris Kochmanski: Daycroft Montessori School Begins Enrollment for 2012 Summer Camps
By: ashli benn: Charity Haircut-A-Thon for local woman!
By: Christine Burk: Local Women Join 25th Anniversary FWO Snowmobile Ride Benefiting Easter Seals Michigan
By: Justin Fisette: United Methodist Retirement Communities hires Liz Calhoun as Staff Development Coordinator
By: Julie Lubeck-Hofer: Relay For Life of Ann Arbor Gears Up For a World with Less Cancer and More Birthdays
By: Char Luttrell: Girl Scout Cookies Available for the Big Game
By: No.War: Protest U.S. /Israeli wars on IRAN; Saturday Feb 4 at Noon in Kerrytown, Ann Arbor
By: Alex: HourSchool launches in Ann Arbor
Arbor.com's Community Wall is a spot for local people to post local stories, news and announcements. To post a story, sign in to AnnArbor.com, then go to www.annarbor.com/community and use the Got News? Tell Us function at the top to submit your news. If you have a photo to add, e-mail it to us at community@annarbor.com and we'll insert it into your story.