Posted on
Thu, Feb 9, 2012 : 5:58 a.m.
Should U-M schedule more non-football events at the Big House?
By Kellie Woodhouse
Previous story: Regents approve use of Michigan Stadium for 2013 NHL Winter Classic
News that the National Hockey League will be hosting the 2013 Winter Classic at Michigan Stadium has many Michigan fans thinking: What other ways can America's largest football stadium be used during the 300-plus days each year it sits empty?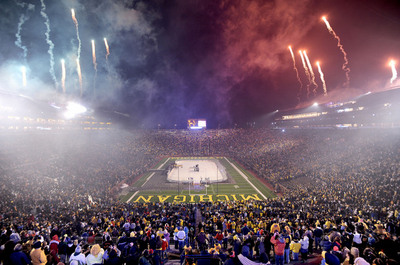 "We have Michigan Stadium sitting over there empty on New Year's Day 2013," U-M Athletic Director David Brandon said after the U-M Board of Regents voted to approve the $3 million deal.
But Michigan Stadium, which recently underwent a $226 million renovation, doesn't just sit empty on the dawn of a new year. It's unused roughly 340 days a year, or about 93 percent of the time.
In a talk at the Stephen M. Ross School of Business in November, Brandon said he is looking to change that.
"I'm frustrated over the fact that we have this terrific asset that we've put such a big investment in and we only use it a few times a year," he said then. "We have to figure out ways to leverage it."
Nick Koelzer, a U-M freshmen premed major, put it more bluntly.
"They spent a bunch of money on it so they should use it for something," he said. "Why let it go to waste?"
In November, the NHL contacted Brandon about the possibility of holding the 2013 Winter Classic at Michigan Stadium.
The NHL watched the Big Chill the previous year and saw U-M compete against rival Michigan State University in front of an unprecedented hockey audience of 104,073.
"The NHL is hellbent to break the record that we set," Brandon said.
U-M freshman Ryan Dillon has been going to football games at Michigan Stadium since he was 4, and he went to the Big Chill last year. He said the stadium's "huge" size heightens the excitement-level of events held there.
"I had a lot of fun. It was just like a football game," he said of the Big Chill. "The atmosphere was great. There was just a lot of energy."
The Winter Classic will also be the first event at Michigan Stadium in recent history to include alcohol sales. Alcohol is forbidden at Michigan Stadium sporting events. The university will be letting the NHL use one of 12 one-day liquor passes it is allotted by the state.
"(It's) something that we've never really done," Brandon said.
During his November talk, Brandon offered other ways to utilize the stadium.
"I really wanted to do a concert and I still do," he said. In June rock band U2 brought their 360 Degrees tour to Spartan Stadium. Something to that scale, Brandon said, would be difficult at the Big House because the tunnel to the field isn't big enough to move heavy equipment through.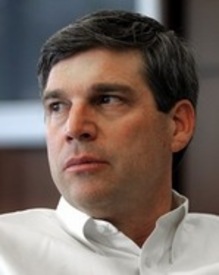 "If we were to do a stadium concert, we would have to use a lift helicopter," Brandon said. "Or we'd have to have the world's biggest crane to lift everything over the stadium."
At the special Board of Regents session on Wednesday, regent Andrea Fischer Newman said the Winter Classic event would spur commercial activity in Ann Arbor.
"At a time of year where it's otherwise quiet, doing something like this makes a lot of sense," she said.
Regent S. Martin Taylor said he's hopeful the stadium can host more non-university events.
"If the stadium becomes more well known.... we're probably going to do this more in the future," he said.
On average, home football games bring about $14 million in added revenue to city businesses. Brandon said for an event like the Winter Classic, the boost in activity will likely be greater.
"We'll bring in more of a national crowd for this," he said. "The fact that many people will be traveling in for New Year's Eve and spending New Year's Eve in the surrounding area will be significant."
Kellie Woodhouse covers higher education for AnnArbor.com. Reach her at kelliewoodhouse@annarbor.com or 734-623-4602 and follow her on twitter.