JUST FOR FUN
News Quiz: Test your news knowledge
Posted on Sat, May 26, 2012 : 9:13 a.m.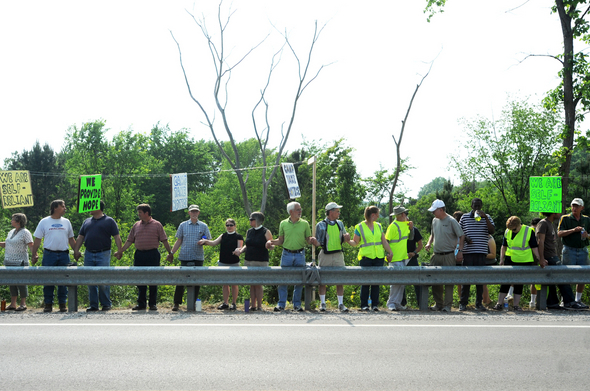 Melanie Maxwell I AnnArbor.com
1. What started a grass fire that burned eight acres near the Ford Rawsonville plant?
A) An arsonist
B) A cigarette
C) An explosion in the plant
D) Broken glass
2. Why are the people in the photo protesting?
A) They want an Occupy movement camp to move
B) They support Camp Take Notice
C) It's actually not a protest, it's a concert
D) They are protesting outside Gov. Snyder's house
3. One bicyclist had a bad weekend last week. What happened to him?
A) He was hit by a police car
B) He was stranded with a flat tire and a dead cellphone
C) He was impaled by a tree
D) His bicycle was stolen and used in a robbery
4. Police say what caused a man to hit a parked car last Sunday morning?
A) He was super drunk
B) Being high on weed
C) He was texting
D) He fell asleep






Answers: 1-D, 2-B, 3-C, 4-B