Posted on
Sat, Nov 10, 2012 : 4:15 p.m.
News Quiz: Test your news knowledge
By Ann Dwyer
1. Who tweeted this about Barack Obama: "I will serve the Lord, my hope is in Jesus not Obama, Gods wrath is upon US. 2Thes2:11"
A) The I-96 shooter
B) Victoria Jackson
C) Stephen Baldwin
D) Ted Nugent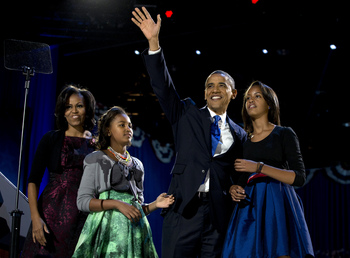 AP Photo/Carolyn Kaster
2. Walmart has decided to move Black Friday to what time?
A) A sane 8 a.m.
B) A reasonable 6 a.m.
C) A "glad-I-don't-work-there" midnight
D) A "they-don't-even-know-the-definition-of-Friday" level of insanity: 8 p.m. on Thanksgiving
3. How many full terms has John Dingell been elected to?
A) 30
B) 29
C) 28
D) 2
4. The Civil Wars, who were scheduled to play the Ann Arbor Folk Festival, canceled. What was the reason they canceled?
A) One wanted to work on their side projects
B) Their interns don't like working for free and quit
C) They don't like their new manager
D) They're fighting
1. C, 2.D, 3. A, 4.D