Posted on
Thu, Dec 6, 2012 : 5:58 a.m.
No more per diems: Board of Commissioners approves new compensation plan
By Amy Biolchini
The per diem reimbursement system for the Washtenaw County Board of Commissioners is no more, after a nearly unanimous vote to adopt a new compensation plan and pay rate at its regular meeting Wednesday night.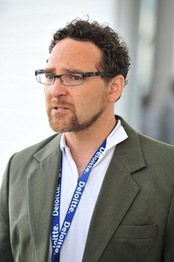 As the last order of business for the 2010-12 Board of Commissioners, it set the salary for the new board that will be seated in January for the next two-year term. Redistricting and retirements mean four commissioners will not be returning in 2013 as the board shrinks from 11 members to nine.
The annual salary for the nine commissioners in 2013 will be raised by $200 to $15,750, though the budget for the Board of Commissioners will drop from $505,664 to $489,165.
The Board of Commissioners passed the new compensation resolution by a 10-1 vote Wednesday night, with Commissioner Dan Smith, R-Northfield Township, voting against the measure.
The amount of $15,750 is half the median income for the lowest pay grade of county employees in 2012. The salary increase marks the first time since 1999 that the commissioners' pay rate has been adjusted.
Chairman Conan Smith first introduced the changes to the compensation for the board at a November meeting, where they were met with a generally positive reaction.
Washtenaw County is paying its commissioners a salary of $0.49 per resident. With the $200 increase in salary, the smaller board size and larger districts mean commissioners will be paid $0.41 per resident in 2013. That rate is the lowest in southeast Michigan.
Under the new compensation resolution adopted Wednesday, the chairman of the board will receive an additional salary of $3,000, as will any commissioner that is the head of a standing committees like the Ways and Means committee.
Beginning in 2013, there will also be a vice chairman or chairwoman of the board who will be paid an additional salary of $1,000, as a result of an amendment by Commissioner Yousef Rabhi.
Instead of a per diem system of reimbursements for committee meetings attended by the commissioners, the board has adopted a stipend schedule. For a committee that meets once to twice a year, a commissioner would receive a stipend of $50.
Attending active committees that meet more than 24 times a year would earn a commissioner a stipend of $1,000.
Per diems were a point of contention in the 2010 election cycle, when an audit revealed commissioners were improperly collecting pay. Though changes were made to the way the requests were approved, county officials state the process takes a lot of administrative time.
Amy Biolchini covers Washtenaw County, health and environmental issues for AnnArbor.com. Reach her at (734) 623-2552, amybiolchini@annarbor.com or on Twitter.