Posted on
Fri, Dec 14, 2012 : 5:59 a.m.
No more 'Smiles' for Michigan: State health department moving to ban newest designer drug
By Amy Biolchini
Editor's note: This story was edited at 9:45 a.m. to reflect Michigan is working to ban an entire class of synthetic phenylethylamines that include 2C-I, a compound that previously has been banned by the federal government.
The state health department is cracking down on a new breed of amphetamine-mimicking synthetic designer drugs under an emergency scheduling process made possible by the amendment banning synthetic cannabinoids like K2 earlier this year.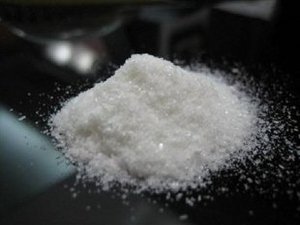 The
Michigan Department of Community Health
is fast tracking the ban of a class of psychoactive, synthetic derivatives of
phenylethylamines
. Specific derivatives of phenylethylamines have been in use since the 1960s, the most familiar being
Ecstasy
and
MDMA
.
However, recently different derivatives in the 2C class -- the most common known as 2C-I and 25i-NBOMe, among others, have been manufactured and re-engineered to avoid the chemical structures that have been deemed illegal by various government bodies.
"The legislative process is relatively slow and the way to change these chemicals is relatively fast," said Dr. Brad Uren, assistant professor of Emergency Medicine at the University of Michigan Health System.
Common brand names include "Smiles," which has been linked to the death of Johnny Lewis, the "Sons of Anarchy" actor who allegedly killed his landlady before falling to his death.
Courtesy U-M
The synthetic drug also been linked to the
death of a 17-year-old boy in Minnesota.
"There's continually new derivatives of (phenylethylamines) as there's this war to substitute new chemical structures to avoid scheduling," said Dr. Kirk Brower, professor of psychiatry at the University of Michigan and executive director, of U-M's Addiction Treatment Services.
For the past five months, the Michigan State Police have been tracking the use of the synthetic phenylethylamine derivatives across the state at the request of the health department. At every one of their labs, there have been confiscated substances that have tested positive for the class of synthetic phenylethylamines, said MSP Sgt. Chris Hawkins.
"We've queried our labs and identified a steady proliferation of this drug throughout the state once we started tracking it five months ago," said Hawkins, who is the policy liaison for the MSP.
The Michigan Poison Control Center has reported 19 hospitalizations of people who have used the new synthetic drugs for seizures and renal failure. To date, there have been no Michigan deaths attributed to the new designer drugs, but five people have died in the U.S. from use.
Users of the new synthetic phenylethylamines have also been reportedly physically combative with first responders, according to the state health department.
In Ann Arbor, the target group appears to be high school students, Brower said.
Between 60 to 80 percent of teens ages 14 to 18 in the Addiction Treatment Services program at U-M have either been offered a drug like "Smiles" or know how to obtain the substances, Brower said.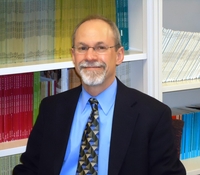 Courtesy U-M
Uren said one patient has been treated in the emergency room at University Hospital for use of the new synthetic phenylethylamines in the past five months.
Because the synthetic designer drugs are continuously altered to avoid the law, dosages are not well regulated and their effects are relatively unknown.
Each person who uses these synthetic designer drugs has a slightly different experience, Uren said, likely due to the lack of quality control of dosage and concentration.
"I would really not want anyone to be under the impression that (because) they're not illegal yet they're (safe)," Uren said. "It's a bad class of drugs without a lot of benefits."
When a patient arrives in the emergency room, doctors are only able to treat the various symptoms, which include psychosis. Additional symptoms include hallucinations, disorientation, renal failure, seizures, acute respiratory failure and central nervous system depression.
"Some of these, they don't take effect right away, so you're waiting and waiting and then you end up taking more than your body can really handle," Brower said, encouraging people to go the emergency room to prevent permanent damage from an overdose.
Reports of use of new synthetic phenylethylamines have increased from 28 in 2006 to 228 in 2010, Brower said.
These new phenylethylamines are packaged similarly to the way synthetic cannabinoids and cathinones were marketed, as mimicking the effects of marijuana in psychedelic-colored wrappers and tins, Hawkins said.
However, the new products like "Smiles" aren't typically sold at smoke shops and party stores like K2 and Spice were, Hawkins said.
Users typically buy the new phenylethylamines products online from foreign manufacturers, and either use it for their own consumption or distribute it stateside, Hawkins said.
The new phenylethylamines like 2C-I and Smiles can be a white powdery substance or be pressed into a tablet form. 2C-I has been banned by the federal government, but other derivatives in the 2C family similar to the drug are on the market.
People in possession of most new synthetic phenylethylamines cannot be charged with use of a controlled substance at this point, but the health department is working to change that.
Under a new emergency scheduling process created this summer as a part of the state's ban on synthetic cannabinoids, the Michigan Department of Community Health will be able to more quickly enact legislation to ban the drugs. The state has decided to pursue banning the entire class of synthetic phenylethylamines to circumvent the problem of constantly changing chemical compounds.
The state health department is encouraging parents to talk to their children about the new synthetic drugs, and to call the Michigan Poison Control Center at 1-800-222-1222 with any concerns.
Amy Biolchini covers Washtenaw County, health and environmental issues for AnnArbor.com. Reach her at (734) 623-2552, amybiolchini@annarbor.com or on Twitter.