Posted on
Tue, Oct 9, 2012 : 1:03 p.m.
No-show at candidate forum gives Washtenaw County clerk chance to reflect
By Amy Biolchini
When his opposing candidate did not show up at an election forum Monday night, incumbent Washtenaw County Clerk Larry Kestenbaum used the time to reflect on his past eight years in the office.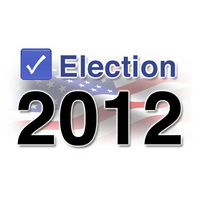 The
League of Women Voters
of the Ann Arbor area hosted a live, televised election forum Monday night at the CTN studios in Ann Arbor.
Republican and retired real estate broker Stanley Watson is challenging Democratic incumbent Kestenbaum for the clerk position in the November general election.
The office of the clerk and register of deeds has a 2012 annual budget of $2.56 million and 2013 annual budget of $2.46 million.
The county clerk serves four-year terms and earns an annual salary of $101,528.
Kestenbaum said he was disappointed he was unable to meet his opponent, as Kestenbaum has run unopposed in previous elections when the League had hosted forums.
Watson submitted an emailed statement to the League stating he was sick and unable to attend.
Kestenbaum, a licensed attorney, is a former county commissioner in Ingham and Washtenaw counties. He has been the Washtenaw County clerk since 2004.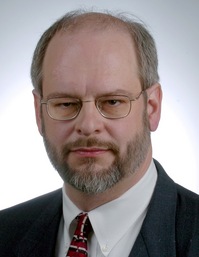 "I love this job. It's a combination of all kinds of things that I've been interested in," Kestenbaum said, noting his interest in the job started when he was researching land records as a teenager.
When he was first elected as clerk, Kestenbaum said there were 50 employees in the department, and now there are 38.
In Washtenaw County, one person has held the office of clerk and register of deeds since the 1980s.
The register of deeds manages property records for the county in a way they can be publicly accessed.
The clerk's role is to maintain all vital records of deaths, births and marriages, as well as to be the chief election official, manage weapons permits and court records.
Kestenbaum said he sees election-day voter registration becoming the way of the future. There's room for improvement when it comes to the hoops voters have to jump through to vote absentee, he said.
In the last period of redistricting in the county when lines were redrawn for commissioner districts - reducing the number from 11 to nine districts - Kestenbaum said he believed he did a good job of engaging the public's input in the process through a series of public meetings around the county.
Though voter fraud is not a significant problem in Michigan, Kestenbaum said the most vulnerable part of the process is in tabulating the votes.
Under Kestenbaum's authority, the clerk's and 15th District Court offices have streamlined their operations and eliminated a conflicting set of lists that called residents for jury duty, he said. Kestenbaum has said he prides the clerk's office now for being accessible to customers.
"It is critically central to everything we do that every customer be treated with courtesy and respect," Kestenbaum said, explaining how his office now solicits feedback from customers in order to improve the experience.
Amy Biolchini covers Washtenaw County, health and environmental issues for AnnArbor.com. Reach her at (734) 623-2552, amybiolchini@annarbor.com or on Twitter.