Posted on
Fri, Nov 4, 2011 : 11:25 a.m.
Obama campaign office opens in Ann Arbor
By Paula Gardner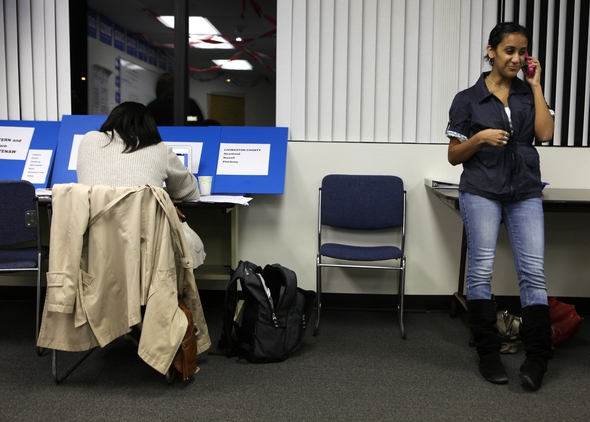 Jeff Sainlar | AnnArbor.com
The presidential campaign has been under way for some time, but now — one year before Election Day 2012 — one candidate is gearing up to make Ann Arbor a home base for campaigning in Michigan.
Volunteers from President Barack Obama's re-election campaign moved into their new office at 455 E. Eisenhower Parkway at South State this week, campaign officials said.
The move into the office in the Concord Center — near Olive Garden — will be celebrated by a public open house on Sunday from 1-6 p.m.
The office is one of two new ones the campaign is opening in Michigan this month. The other is in Warren. Offices already open include ones in Detroit, Pontiac, Flint, Lansing and Kalamazoo. Officials said one in Grand Rapids is planned.
The campaign is going to have a grassroots focus, officials say. However, this Ann Arbor location will act as a hub for volunteers even as campaign strategy calls for emphasis on neighborhood teams.
A recent poll showed Obama's approval rating climbed to 47 percent this month from "a dismal" 41 percent.
Meanwhile, leading Republican presidential candidates include Herman Cain, Mitt Romney and Rick Perry.