Detroit Free Press:

Obama raises more money than Romney in Ann Arbor, but not in Michigan

Posted on Mon, Apr 16, 2012 : 2:50 p.m.
Barack Obama has collected $243,603 for his re-election campaign from donors in the Ann Arbor area, more than anywhere else in Michigan, the Detroit Free Press reported.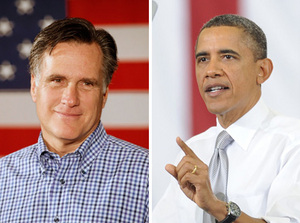 That may not come as a surprise, given the area's reputation for liberalism. University of Michigan employees alone have donated $65,000, the newspaper reported. A database allows users to search donations by community or by individual donor.
Through the end of February, the most recent period available, Obama's likely Republican rival, Mitt Romney, had raised $2 million in Michigan, compared with Barack Obama's $1.6 million. The president had far outpaced Romney nationally, however, having raised $157 million to Romney's $74 million.
And Ann Arbor donors were not all for Obama. Romney had raised nearly $50,000 in the area.