Posted on
Thu, Jul 25, 2013 : 2:03 p.m.
U-M student found dead in off-campus apartment was 'a talented medical student'
By Kyle Feldscher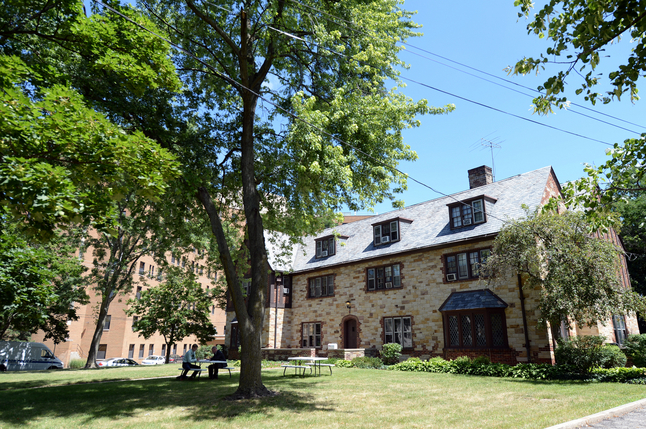 Melanie Maxwell | AnnArbor.com
The 25-year-old University of Michigan student found dead in his off-campus apartment Wednesday is Paul DeWolf, a Schoolcraft, Mich., native.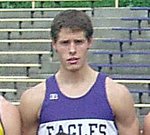 Courtesy of MLive
Ann Arbor police are investigating the case as a "suspicious death" and an autopsy is scheduled to be performed Thursday. The cause of death is expected to be released after the preliminary autopsy report is complete.
Medical school officials and University of Michigan Health System Director Ora Pescovitz sent emails to the medical school community Wednesday confirming DeWolf's death.
"We have lost a member of our Health System family and a talented medical student," Pescovitz wrote. "My thoughts and condolences go out to Paul DeWolf's family and friends."
Police have not confirmed DeWolf's name to AnnArbor.com. DeWolf's family has been notified of his death.
Police said DeWolf worked at the Veteran's Affairs Hospital in Ann Arbor. When he didn't show up for work Wednesday morning, the hospital sent a colleague over to his home in the 200 block of North Ingalls Street. That colleague discovered DeWolf's body and called police.
Investigators responded at noon Wednesday to a home in the 200 block of North Ingalls Street after the call. The building is home to Phi Rho Sigma, which is a co-ed medical school fraternity.
Counselors are available for students and friends of DeWolf, according to an email from medical school Dean James Wooliscroft and Associate Dean Joe Kolars.
"All of us join in mourning his loss, and extend special condolences to his family and those who knew him well," the email stated.
According to DeWolf's Facebook profile, he was a 2010 graduate of Grand Valley State University, where he was a member of the Sigma Phi Epsilon.
Not many official details have been released by police at this point. A report from WWMT in Kalamazoo said Ann Arbor police confirmed DeWolf was found in a pool of blood in the apartment.
A message was left with DeWolf's family in Schoolcraft by AnnArbor.com Wednesday. Residents at the home on North Ingalls declined to speak with a reporter Thursday afternoon.
Jen Hemberg met DeWolf when she started at U-M Medical School in the fall of 2010 and often worked with him in discussion groups in class. She said students in her class were immediately impressed with DeWolf when they heard he graduated from Grand Valley.
"Getting into U-M medical school from a smaller school is kind of a big deal," she said. "He was one of the hardest workers and one of the smartest kids in the class."
DeWolf was a "perpetual athlete," Hemberg said. The former track athlete ran often and was a member of an intramural volleyball team, where he convinced his teammates to wear gold lame' shorts in order to intimidate opposing teams.
"That is like the epitome of Paul," she said.
Hemberg said DeWolf often played bartender at parties at Phi Rho Sigma, but didn't drink often. He was working toward becoming a surgeon and had an intense fourth year of medical school ahead of him. He was set to graduate with Hemberg and the rest of their class of 170 students on May 16.
The news of DeWolf's death came to Hemberg and other medical students Wednesday afternoon. Hemberg and other students who knew DeWolf spent much of Wednesday afternoon in tears after being told about his death, she said.
As his friends and family wait for answers, Hemberg said many will focus on the way DeWolf made them smile and laugh and lament he won't get the chance to become the doctor he trained to be.
"He was so excited to graduate and become a surgeon," Hemberg said.
Anyone with information on this case is encouraged to call the Ann Arbor police anonymous tip line at 734-794-6939 or Crime Stoppers at 1-800-SPEAK UP (773-2587).
Kyle Feldscher covers cops and courts for AnnArbor.com. He can be reached at kylefeldscher@annarbor.com or you can follow him on Twitter.