'Creative and edgy' helped these waitlisted applicants stand out at U-M: Could it help others next year?
Posted on Thu, Jul 19, 2012 : 5:57 a.m.
One of University of Michigan's most famous alumni was nearly turned away by the admissions office.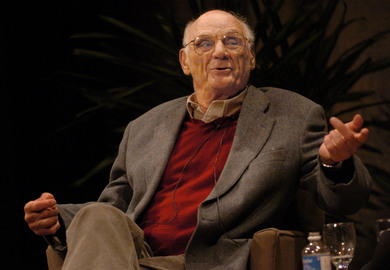 Ann Arbor News file photo
Lucky for U-M, playwright
Arthur Miller
didn't take no for an answer.
Miller was placed on the waitlist for entry into the 1938 graduating class. Soon after receiving notification, "Miller got on a train from New York, came here and talked to the admissions director" about why he should be accepted, current U-M Admissions Director Ted Spencer told AnnArbor.com
Eventually, he got in.
Miller began his academic career at U-M in 1934 as a journalism major, writing for the student newspaper The Michigan Daily, and then switched his major to English. Before his 2005 death, he became a successful author and playwright — one of U-M's most famous alumni, writing hits like "The Crucible" and "Death of a Salesman."
Spencer says it was Miller's boldness and creativity that launched him off the waitlist and into the student body.
It was that same boldness and creativity, Spencer said, that nudged admissions counselors to give California student Lawrence Yong a second look.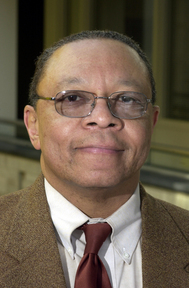 File photo
Waitlisted, Yong reprised the Jackson 5 song "I Want You Back" into an ode to Michigan and posted the performance on Youtube. The video went viral and has received nearly 125,000 views.
But before now, admissions counselors were mum on how much weight they gave the video, saying only that they take "demonstrated interest" into account when plucking students off the waiting list.
In an interview, Spencer admitted the video caught the eye of nearly everyone working in admissions.
"It was creative, and it was edgy," Spencer said. "That may be the reason why we took a second look at it. ... No one had ever done that before."
Being the first, Spencer said, has its advantages.
"The whole nation saw it," Spencer said. "I asked (other students) what they had thought about the video and they said 'I wish I thought of that.' "
Yong was one of roughly 9,000 students offered a spot on U-M's waitlist. Of that pool, roughly 3,800 students accepted and about 100 students were offered entry into the class of 2016, according to preliminary numbers provided by Spencer.
"If I had not done the video there was no way that I'd be able to stand out," Yong told AnnArbor.com after receiving a June 6 acceptance letter. "There was a lot of uncertainty."
While offering 9,000 students a spot on the waitlist may seem like a lot, it's
less than previous years
.
In 2011, the school offered 14,600 applicants a place on the waitlist and 4,500 students accepted. Of those, 42 applicants were offered entry.
"We drew the line a little bit lower this year," Spencer said.
As of this week, 6,400 accepted applicants have sent U-M a non-refundable security deposit. Spencer and his team expect about 400 to 500 students to drop off from now until September, putting U-M at its target level of roughly 5,900 freshmen. Last year, the school accepted too many students and had to cram students in non-traditional triple dorm rooms and graduate housing and expand class offerings.
Spencer said he does not anticipate offering anymore waitlisted students a place on this year's roster.
So next year, what stunt should wait-listed applicants attempt in an effort to beat the odds and get off the waiting list?
They might try following Yong's example, but not exactly. According to Spencer, "firsts" turn heads.