Posted on
Sun, Dec 2, 2012 : 8:05 a.m.
Advanced practice registered nurses could be valuable asset to Michigan health system
By Guest Column
Some aspects of U.S. Affordable Care Act may be challenging for states to implement, but there is one very easy step Michigan legislators can take right now to improve health care access and delivery in our state. This action will minimize the impact of a growing physician shortage, especially with primary care and in underserved areas. It will catch Michigan up to 18 other states and the District of Columbia that already have enabled an important group of health professionals to practice to the full extent of their training.
What Michigan needs to do is pass Senate Bill 481, now pending, which will authorize advanced practice registered nurses (APRNs), such as nurse practitioners, to continue doing the work they now do — but to do it under their own licenses and accountability.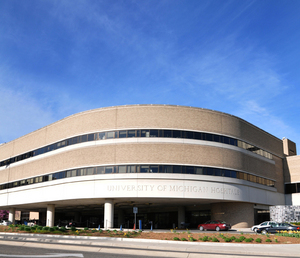 AnnArbor.com file photo
Currently, APRNs in Michigan are required to have a signed agreement with a physician who oversees their practice. While on the surface this may appear innocuous, this policy geographically ties physicians and APRNs together, contributing to geographic mal-distribution of providers - leaving rural and other areas of the state without the primary care providers they need.
The current policy also essentially ties APRNs to a consulting relationship with a physician who may not know the patients as well as the APRNs do themselves. Moreover, many studies have demonstrated that APRNs' practice is safe and high quality, and that this type of oversight is not necessary; instead, it produces costly redundancy.
APRN education at the University of Michigan and elsewhere is extensive and carefully regulated through national standards for curriculum and certification examinations. In practice, APRNs must prove their proficiency through national boards, similar to how most medical specialties are regulated.
When the Affordable Care Act becomes fully enacted in 2014, nearly 900,000 more Michigan citizens will be eligible for insurance exchanges or Medicaid expansion. In order to extend good care to them, health services will need to expand. But recent reports indicate Michigan already is facing a physician shortage much larger than the national average, even before the nearly a million more citizens become newly qualified for insurance.
Our state's health professional crisis likely will worsen in another way if legislators don't act quickly. Highly employable APRNs tiring of Michigan's stalling out on making good regulatory sense already are leaving and going to states where regulation is in alignment with national standards.
All providers, MDs and APRNs alike, must be able to deliver care to the full capacity of their education, training, and national certifications in order to support the needs of the public. A 2010 Institute of Medicine report describes laws limiting the practice of APRNs as barriers to providing the optimal health care, and it finds nurse practitioners and other APRNs highly competent in providing primary care.
So why does Michigan law prevent the professionals who could best mitigate the state's health care shortage from doing so? Why does it continue to prohibit APRNs from using the full extent of their education to treat patients?
I encourage you to join me and many medical professionals in calling for a stop to politicking and pressure tactics from powerful interest groups. It's time to do what's right for the citizens of Michigan.
Kathleen Potempa is the dean of the University of Michigan School of Nursing.