Posted on
Sat, Mar 3, 2012 : 5:56 a.m.
An open letter to University of Michigan GSRAs: Why I don't want to unionize
By Guest Column
I'm a second-year PhD student in marketing at the University of Michigan. My department expects me to work hard, but is supportive of my autonomy, does not ask for much in the way of research assistance, and treats such assistance as an opportunity for mentorship. Faculty members even socialize with students pretty regularly.
I have no need or desire for a union. I want only to be left alone to do my research. I consider myself strongly liberal and support the right of employees to unionize, but do not want to join the GEO (Graduate Employees Organization). I know my department has my best interests at heart. I don't believe the GEO does.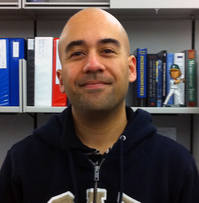 The GEO has attempted to sell the following narrative: GSRAs (graduate student research assistants) are united in an effort to form a union and big, bad forces (U-M, conservative think tanks) want to stop us. This could not be further from the truth.
I now join other GSRAS who are refusing to let the GEO pretend that they speak for all of us.
Some of the GEO's employees once paid me a visit. I asked them what sort of benefits the union would offer. They gave me a canned response about how they won't know until a contract is negotiated. That's the best they can do -- ask me for hundreds of dollars and promise they'll try to make it worth my while. No thanks. I'm not a gambling man.
Worse, they tried to intimidate me. They warned me that there's technically nothing stopping the university from taking away my benefits. But with the GEO's protection, I would be safe from such dastardly maneuvers!
This is only one example of what I see as an alarmingly hypocritical (and disturbingly slick) PR campaign. Their modus operandi appears to be as follows: cry wolf about the university intimidating students while they try to do the same, claim the GEO only wants students to be heard and then attack or suppress the views of all students that oppose them. Let's recap the tactics the GEO has used against the students it claims to support. First, they regularly claim or insinuate that the university is attempting to intimidate students (something no GSRA I know believes to be true). The primary piece of "evidence" held up in support of the intimidation charges was the firing of one GSRA. The GEO claimed the firing was politically motivated. When a fellow student outed the fired GSRA's poor track record to prove the firing was academically motivated, the GEO blasted him for making "personal attacks" and insinuated the university put him up to it.
The GEO also attempted to ban students who don't want to unionize from being allowed to speak to Julia Stern, the administrative law judge assigned to the GSRAs' case. Notice, too, that many of the posts on the GEO's Facebook page and website are by individuals who aren't actually students at U-M. Some U-M students have attempted to post rebuttals, only to see their comments deleted. Are these actions representative of an organization that wants students to be heard?
And of course there are those pesky "visits" by GEO employees. At the business school, students (NOT the university) have repeatedly informed the GEO that their employees are not welcome to enter our workspace and interrupt our studies. The GEO may contact students by phone and e-mail if they wish to set up a meeting. They ignored our pleas, and we finally begged Human Resources to get involved. Hopefully the GEO will listen to them. They clearly don't listen to the students they claim to represent.
Lastly, while decrying "interference by outsiders," the GEO is supported by a very powerful outside source -- the American Federation of Teachers, which gets approximately one-third of the money the GEO takes from GSRAs. This isn't just a debate among students, it's a full-blown PR campaign being waged by an extremely powerful, politically savvy organization -- one that knows a good financial opportunity when they see one. There are roughly 2,100 GSRAs at U-M. At current GEO membership rates and a (conservative) average salary of $17,000 per year, compulsory unionization would net the GEO a windfall of more than half a million dollars.
The GEO has attempted to act as an aggressor while simultaneously playing a victim. By pretending the university is intimidating students, by telling us that we should fear the university's ability to take away their benefits, and by preventing us from speaking for ourselves, the GEO is itself engaging in a campaign of intimidation. They are attempting to create an atmosphere of distrust, to make students feel unsafe and in need of protection. They're also attempting to wear down the motivation of the opposition, hoping we can be conned or guilted into thinking we're in the minority and our fellow students need our help.
My feelings on this subject are quite strong. I know my department has my back. The same cannot be said for the GEO. I find their PR campaign to be repulsively deceptive. I'm writing this letter to make clear that many students are happy with the way things are and are not interested in gambling hundreds of dollars on an organization that doesn't have our best interests at heart. If this comes to a vote, I encourage students to vote their conscience. If you support the union, that's your right. But if you don't, vote against it. Don't feel that if you vote "no" you're sentencing suffering students to untold horrors. Don't be bullied into feeling bad and staying home.
Let's no longer allow the GEO to pretend it speaks for all of us. It's time for us to speak for ourselves. If you disagree with me, that's fine. Tell me how the union will benefit me. Just don't tell me my life will be miserable without it.
Mike Palazzolo is a second year doctoral student studying Marketing at the University of Michigan. Prior to attending Michigan, he earned his MBA at UC Davis and worked as a graphic designer for two minor league baseball teams.