Posted on
Sun, Nov 13, 2011 : 8:56 a.m.
Ann Arbor drivers need to slow down and give the new pedestrian crossing law a fair chance
By Guest Column
I am writing in response to the recent backlash against the new pedestrian crossing laws.
I am a filmmaker, and so once upon a time I used to travel to Los Angeles for work. One of the first times I traveled down Santa Monica Boulevard, I was shocked and disgusted at the all of the Hollywood types just stepping off of the curb and crossing in the way of my poorly braking '76 VW microbus that had no horn with which to honk.
"What is with all of these stupid actors just walking out in front of me like they are on a fashion show runway?!" I remember snapping to my local LA host. "Sure they are all smokin' hot, but it's like they have a death wish, or maybe they just want to get some money out of me in a lawsuit!!! What gives with these people?"
"Well, Kevin, they have the right-of-way" My tanned friend explained to me. "They are pedestrians, it's different out here in California"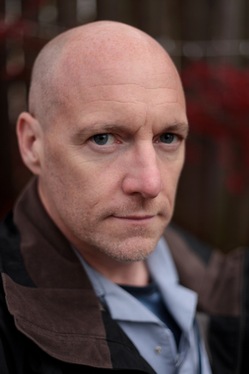 "Whatever…" I probably muttered as I stood there, feeling at first disgusted by such a moronic law in this strange land. Then I was bathed in the warm yellow light of embarrassment as it dawned on me that I was actually the dumb guy, who needed to get over my Midwestern Motown driven notion that I had the car, so naturally I was the most important and smartest commuter ever.
I think this might be the same sort of emotion that some folks here in Ann Arbor are experiencing as we move forward with some progressive augmentation of our traffic laws. I am reminded of the fear that plagued mankind when the locomotive was introduced; those early commuters thought their heads might explode if they were forced to travel faster than a stagecoach. Really, Google it.
Now I see the same type of irrational fear exhibited when we use a little common sense to reduce speeds, fuel consumption, noise pollution, and return to safer practices and sanity on our streets. Every bit of logical advancement is bound to be greeted with lead feet and hard heads, but we have to remember that this insatiable blood lust of the automobile has got to be tempered if we are going to move into the next chapter as a sustainable city, state, and country.
We can't forget that there have been some great strides forward recently in addition to the pedestrian crossing law. I need to take a second to thank the traffic guys in city hall for having a meeting with myself and some other citizens of 7th Street about the speeds there near Waterworks Park. We sat down with them last month and said, "This is crazy, some kid is going to get hit leaving that park." We all assumed we would be laughed politely out of the office by some stuffed shirts who would later gather in the elevator and make fun of our tree hugging notions, but the results were anything but.
Homayoon Pirooz and his staff listened closely to our plea and provided a solution based on the proximity to that park, and BAM, the 25 mph speed signs went up in a matter of days. We were a bit dumbfounded, and while the drivers on their cell phones aren't really slowing down YET… this was a great victory that I can witness from my front porch. Yet as recently as this afternoon I saw this reduced speed greeted by disgruntled drivers who mash their brakes and honk miserably at the car in front of them who managed to see the posted speed limit sign.
It's just human nature to avoid change, especially when it's not a choice that you have made, but in this day, when every drop of oil that we burn is paid for with the blood and PTSD (post-traumatic stress disorder) of some 19-year-old American kid, it's time to look at the entitlement we have pinned on our own chests about our driving privileges.
Every move that Ann Arbor makes toward embracing pedestrian and alternative energy based commuting puts us more on pace with other progressive cities like Portland and The Hague.
Sure, some people are going to plop down at their Dell and whack out a nasty email about how Big Government is stripping their "rights" as a commuter, and robbing them of minutes that they could be spending in their panic rooms playing Angry Birds. Meanwhile, pausing at a crosswalk for all of 18 seconds is an outrageous concept.
Just like I eventually, yet begrudgingly, caved to the rights of those actors in Los Angeles 15 years ago, I think Ann Arbor as a community will eventually be able to accept the fact that it is going to be in our best interest to slow down and enjoy the view. Because this really is a great city worth admiring -- full of beautiful people, who are all worth letting cross the street in front of you.
Kevin Leeser and his wife, Lauren, moved to Ann Arbor "temporarily" over seven years ago. He describes himself as a documentary filmmaker and storyteller whose work can be usually seen on a cable channel near you. You may visit his website at www.3alarmcarnival.com.