Posted on
Sun, Mar 14, 2010 : 6:35 a.m.
Single-stream collection would take Ann Arbor to the next level in recycling
By Guest Column
On Monday night, the Ann Arbor City Council is casting its final vote on a comprehensive plan to enable more materials to be recycled more conveniently. It would be the city's biggest step forward on environmental issues in the last six years.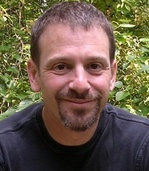 It's a fitting time for that next big green step.
Forty years ago this month, from March 11-14, 1970, the City of Ann Arbor and the University of Michigan hosted one of the largest, multi-day Earth Day events in the United States. Tens of thousands of people attended teach-ins, demonstrations, and other events meant to build the emerging awareness of environmental issues in the Ann Arbor area.
One of the outcomes of that first Earth Day in Ann Arbor was the founding of an organization now called the Ecology Center. And one of the Ecology Center's first projects was a recycling drop-off station - the first recycling program in the state of Michigan - located at the Arborland shopping center.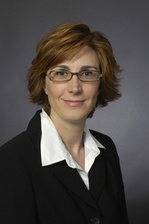 Almost exactly 20 years ago, on April 3, 1990, Ann Arbor voters approved a ballot proposal by a 4-1 margin that created the city's current recycling program. That plan boosted the curbside collection from a monthly to a weekly service, extended collection to apartment buildings and let people set out their recyclables in only two containers. (Previously, you had nine different "streams" of materials to put on your curb separately - newspapers, tin cans, aluminum, brown glass, green glass, clear glass, and others.)
At that point, recycling went mainstream. While Ann Arbor recovered 3 percent of its trash in 1989, it now recovers more than 50 percent. And since it's cheaper to recycle or compost materials than to send them to a landfill, the city has saved money on its overall solid waste bill.
Now it's time to take recycling "to scale." On Monday, the Ann Arbor City Council is voting on a major upgrade to the recycling program. Right now, only PET (#1) and HDPE (#2) plastics are recycled. Under the new system, a majority of household plastics would be collected. Right now, recyclables are sorted into two bins, one for containers, and one for paper products. The upgrade would give residents one rolling curb cart - like we have for garbage - in which to place all recyclables. And finally, the new system provides home recyclers with coupons and store vouchers based on the amount of material being recycled.
These are the services now in place in North America's top recycling cities. After implementing this program, we project that Ann Arbor's diversion rate will increase from its current 50 percent level to more than 70 percent - preserving natural resources, reducing greenhouse gas emissions, and saving City taxpayers money in the process.
It's been argued that single-stream collection is a step backward for recycling, not forward. We understand the concern. After all, we've been the people telling you how important it is to sort your papers from your containers all these years and to keep those materials clean for market. (We were also the people telling you to sort your green glass from your brown glass from your tin cans, and so on, way back when.)
Fewer than 10 years ago, the Ecology Center and Recycle Ann Arbor opposed single-stream collection programs. The early single-stream programs produced lower-quality recyclables that undermined the success of community recycling programs, because the materials recovery facilities (MRFs), where recyclables go after the trucks take them from your curb weren't able to sort them well enough for the paper mills, plastics reprocessors and other markets that buy the materials.
But MRF sorting technology has improved dramatically in recent years. Single Stream 2.0 makes extra sorting at the household level unnecessary, without compromising the quality of the recyclables. We enthusiastically support the new programs. They make recycling more convenient for you in your home and workplace. They produce high-quality recyclable materials. And study after study has found that the move to single-stream collection greatly increases the amount of material that people recycle, and the amount of material recovered. But perhaps most important, it's good business: Every ton of material recycled reduces the city's landfill bill.
There's no better way to mark the 40th anniversary of the environmental promises forged in 1970 than to commit to making Ann Arbor's recycling programs the best they can be. Single-stream recycling makes good financial sense, is convenient for Ann Arbor residents and businesses, and is the right choice for our community and the environment.
Mike Garfield is Director of the Ecology Center, Ann Arbor, MI Melinda Uerling is CEO of Recycle Ann Arbor, Ann Arbor, MI and President of the National Recycling Coalition, Washington, D.C.