Posted on
Sun, May 23, 2010 : 7:44 a.m.
Ann Arbor schools needs to move to a restorative justice model of discipline
By Guest Column
It is long since past time that the Ann Arbor school board moves toward a restorative justice model for our schools' disciplinary system. Over the past year, the children of two sets of friends have gotten into trouble giving me a chance to watch our current system in practice. In one case, I heard teacher after teacher testify that the youth had been exceptional, and never caused harm, only to be astounded to hear a panel of principals and vice principals rule that the youth should be permanently expelled from Ann Arbor's school system.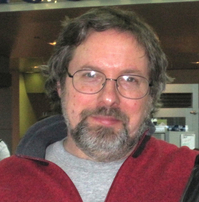 The fact that a panel of intelligent people could make such a decision told me that the current practices and principles guiding disciplinary procedures in our schools are still rooted in the principles of punitive justice. The focus of punitive justice is first whether any particular rule or law has been violated and then what kind of punishment someone should receive for breaking that rule or law. It has no real focus on what harm has actually been done. It is not particularly focused on helping victims, or those who have broken the rules. It is a terrible model for a school system to be using. In contrast, a restorative justice model is focused on what actual harm that has been done, what needs to be done to help any victims, and what needs to be done to restore those who have harmed others so they can be in good relationship with others in the future. I suspect that a vast majority of adults in this country have at one time or another done something stupid such that if we had been caught, or if someone hadn't decided to give us a break, it could have done significant damage to the future of our lives and careers. Most of us have learned from those mistakes and gone on to lead lives productively contributing to the broader society.
Now, however, most authorities seem to exercise little authority in terms of making judgments as to when an incident requires drastic action or not. This seems driven in part by the awareness of our individual potential for discrimination and a fear that if you do not appear consistent, or someone harms others in the future, you could be sued. But in matters like this, where so much is at stake, what is needed are solutions that address the unique circumstances of each individual, not some kind of blanket application of punishment. The irony in all this is that while our criminal justice system is increasingly moving toward a restorative justice model, our school system, which is so responsible for the well being of our young people, seems stuck in this punitive model, with, I suspect, terrible consequences for many of our young people. When I saw how school officials wanted to permanently expel two youth who had neither harmed, nor even threatened to harm, anyone, I could only imagine how youth are treated who do harm others. Disciplinary actions can dramatically affect your chances of getting into a particular college. But worse than that, they can affect whether or not you ever complete high school.
In a time when there is a direct link between the failure to complete high school and the chances you will end up in prison, school systems need to look at how their disciplinary procedures may be contributing to youth dropping out of school.
In the class of 2008, 12.5% of students didn't graduate with their class. Of these, how many actually dropped out of school? Of those, how many left after they had been suspended or expelled? This is something we should know. It is hard to stay in a system in which you feel you can't be a success. It's hard to feel you can be a success in a system that has labeled you a problem and kicked you out. I'm sure school officials feel they simply don't have the resources to ensure the success of each youth in our school system. This should be another powerful incentive to move toward a restorative justice model. One of the great things about this model is the way it mobilizes the broader community to help figure out how they can help one who has harmed or threatened harm to others. This is particularly helpful in a time when we simply don't have the tax dollars to pay enough professionals to take care of our all those who need help. Jesus challenged his society to recognize that people who are lost are of more worth than prize material possessions. I would hope Ann Arbor's school board would seriously re-consider how it treats its young people, when they stupidly break important rules, and even when they threaten to harm or actually do harm others, for they are at least as much value as a lost sheep. The Rev. Joe Summers is vicar of the Episcopal Church of the Incarnation in Pittsfield Township.