Posted on
Thu, Nov 1, 2012 : 5:55 a.m.
AnnArbor.com joins MLive.com for endorsements in Michigan's 6 ballot proposals
By Paula Gardner
Related article: Your guide to AnnArbor.com's coverage leading up to the Nov. 6 election
Endorsements in the six ballot issues facing Michigan voters are included both in Thursday's print edition of AnnArbor.com and our digital edition.
These endorsements represent a unique collaboration in Michigan: They're the result of a statewide editorial board meeting of MLive Media Group, which includes AnnArbor.com and MLive.com.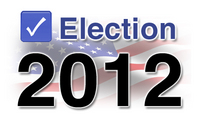 I was among the editors of eight local newspapers, two local digital news markets and other top-level leadership who met in Lansing earlier this month to debate these endorsements. There were cases made, pro and con, in each instance, and plenty of negotiation and conversation.
By the end of the meeting, we'd reached consensus on the recommendations that we'd give to voters in our collective readership in both print and online markets.
John Hiner, MLive Media Group's Statewide Content Director, wrote about our company's unprecedented announcements in a recent column:
Mlive.com endorsements in the six ballot issues facing Michigan
Click the links below to see the endorsements for the six ballot proposals you'll be voting on Nov. 6.
"Six proposals face voters on the Nov. 6 general election ballot; several of them have far-reaching implications that could alter the fabric of our state, from the largest city to the smallest school district and even into your own home. The consequences of these choices are far too important to be left to sound bites, misleading ad campaigns and heated rhetoric.
"That's why MLive Media Group is stepping forward with our endorsements on each of the six ballot proposals ... We are invested deeply in these communities, and we are committed to moving Michigan forward as a whole. We reach the largest audience in the state, and we have the opportunity -- the obligation -- to serve it with deep, meaningful journalism and informed analysis and opinion."
AnnArbor.com remains committed to its primary mission of covering Ann Arbor and its surrounding communities, and we wrote many articles on local elections over recent months. But we also welcome the chance to participate in creating this statewide voice during this important election.
Paula Gardner is Community News Director at AnnArbor.com. Contact her by email or follow her on Twitter.