Posted on
Sun, Nov 20, 2011 : 7:35 a.m.
Anti-bullying legislation: Still just halfway there
By Guest Column
This month, the Legislature debated the issue of bullying in our schools. For years, the Michigan Legislature has attempted to enact a law requiring school districts to have anti-bullying policies.
Instead of working toward compromise to pass a law that could protect Michigan children, the issue has been mired in controversy as legislators argued about the mechanics of the language. The central question -- Should the policy be based on the motivation behind the bullying, or the bullying behavior? -- is important, but has proved to be a roadblock.
As of this writing, Michigan is one of only three states in the country that does not have an anti-bullying law on the books. I am hopeful that changes before we recess at the end of the year.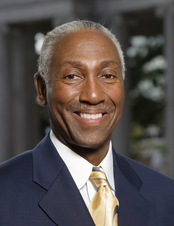 In the first week of November, on straight party lines, the state Senate passed an anti-bullying bill allowing bullying if it is based on "a sincerely held religious belief or moral conviction." The immediate fury from families throughout Michigan, and the national media attention, was absolutely justified. The Senate legislation is an insult to all people of faith, effectively opening a door to legalizing hateful behavior.
(The following) week in the Michigan House, it was clear that the "moral conviction" language was deeply flawed, as legislators from both sides of the aisle spoke against the Senate bill.
Another proposal on the table, introduced by Rep. Phil Potvin, R-Cadillac, is much more reasonable. The bill does not include the "moral conviction" exception, and gives districts the freedom to create anti-bullying policies that protect every child, no matter his/her race, gender identity, sex, disability, socio-economic status, religion, or any other characteristic.
The bill is not perfect. Most notably, it does not include enough protections for kids who are bullied over the Internet or on a cell phone. But too much time has passed, too many days, weeks, months have gone by with only debate, and no action.
Given the frightening rash of deaths in recent years of children terrorized by bullies based on their gender identity, I have been part of the push to ensure that anti-bullying policies protect all children. Too often, bullying behavior is tolerated by well-meaning adults who do not recognize homophobia or hate, assuming behavior is just "kids being kids." It is my hope that in the future, we can come together to ensure that certain groups targeted by bullies are fully protected. I am committed to doing all I can as a state representative to move legislation forward to include these specified protections in state law.
No one disagrees that this process has been delayed for too long. Although the compromise is not perfect, it could give schools the framework they need to protect more children. We will continue to work to improve the law, but we simply must do something, now, to protect our kids.
State Rep. David E. Rutledge is a Democrat from Superior Township who represents the 54th House District, covering the city of Ypsilanti and Augusta, Salem, Superior and Ypsilanti townships.