Posted on
Wed, Oct 17, 2012 : 6:15 p.m.
Best education for Ann Arbor children top priority for candidate Dale Leslie
By Letters to the Editor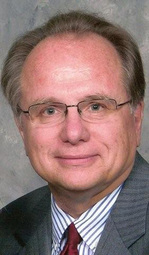 After working one-on-one with Dale Leslie on his personal, local history book project, "Watchman of the Tracks," I can whole-heartedly endorse him for the Ann Arbor School Board.
Dale knows how to set priorities, is relentless in investigation of the facts, can make decisions in a timely manner and COMPLETE the task at hand with integrity and humor. His top priority, and rightly so, is to get the best education for our Ann Arbor children.
This is the opposite of the embarrassing, self-absorbed priority of our current school board to "get along."
Joyce Himebaugh
Creative Memories consultant & concerned citizen for an economical, quality education for our children
Ann Arbor