Posted on
Thu, Mar 21, 2013 : 5:58 a.m.
Cooperative thief provides answers and a surprise ending
By Rich Kinsey
Bullwinkle and I were on West Stadium Boulevard near the post office when the call came over on the radio. It was during the wee hours of the morning on a very quiet night in the city. The dispatcher told us there was a suspicious vehicle, driving slowly with no headlights, on Hayes just north of Eisenhower.
There was no traffic so we flew across town at warp speed. We made great time down Stadium and I knew this neighborhood well because my wife and I were living in a condominium on Winthrop Court just off Hayes.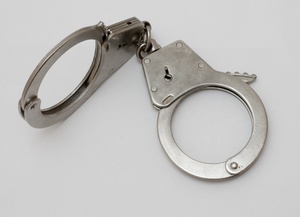 We drove into the neighborhood darked-out and spotted the suspicious vehicle. As the suspicious car — which had been darked-out as well — turned onto Esch, they turned on their headlights. When we were right behind them, we turned on our headlights and our toplights. Crafty officers like to wait until they are close to their target, before putting on their toplights, to avoid giving the target vehicle a head start in a potential chase.
Bullwinkle and I overwhelmed our quarry, which were two fellows from Belleville with startled expressions on their faces — these guys were plenty nervous.
We separated the "Bellevillians" and inquired from whence they had come and what they had come to do. Both correctly answered the first part of the questions because they were both from Belleville, but that was where their stories diverged.
In matters of crime fighting, when two people in the same car have different stories about where they have been and what they were doing, this provides what we in the business call a clue.
More importantly, that clue coupled with driving without headlights — common among criminals trying to be stealthy — at that time of the early morning, the Bellevillians being from out of town and having no friends or family in the area and thus no business in the neighborhood and the original caller reporting their suspicious activity was building what the courts call probable cause. A Pontiac Fiero tail spoiler in plain view in their back seat, when the pair was not in a Fiero, provided the last heaping pile of evidence establishing plenty-o-probable cause.
The thieves' car being mobile, gave us what attorneys term exigent circumstances. Probable cause plus exigent circumstances gave Bullwinkle the Moose and I a warrantless search, which opened up Pandora's box, as well as a jail cell for the Bellevillians.
They had all kinds of stolen items one might find in parked cars or garages in the back of their car. There were tools, radar detectors and radios as I recall. Most notably they had that Fiero tail fin — which also dates this caper.
The younger of the two Bellevillians came clean and told us that they had been out stealing things. We arrested and transported the pair downtown and impounded their car.
I interviewed the cooperative Bellevillian and he admitted to thefts from cars and garages as we had figured. I then asked him if he had ever been in that particular neighborhood before. He said that he had about a year earlier.
The cooperative thief then explained that they liked the garages to the condominiums in the area because they were actually three small garages without partitions between them. Therefore if one neighbor left their door open or unlocked they could enter all of the garages.
I asked out of curiosity what they had stolen the year before. The young man went on to explain in great detail how they entered a garage from the neighbor's unlocked garage door and stolen a bicycle.
I asked what the bicycle looked like and he told me it was a silver Raleigh 10 speed. Interesting, what else did he remember about the bicycle? It had a bag under the seat.
I then asked him if perhaps one of the handlebars had a little tear in the padding on the grip. You know by golly it did!
I asked him how much he got for that bicycle and he told me $40 or $50. Not bad I told him and then asked him if he knew what the bicycle was actually worth. He admitted he did not.
It was worth at least $250 I told him, because my wife had paid more for it while she was in college, but she had used it for a year or two. At any rate she had a receipt for it when she made the police report a year ago.
The light came on for the brilliant young Bellevillian bike burglar. "Oh….(insert expletive here). You mean that was your garage we were in last year and that was your wife's bike?"
I replied, "Oh…(insert parroted expletive here) is right pal. What a coincidence, huh? Funny how things work out sometimes. Congratulations my friend, you and your criminal mastermind buddy are gonna buy my wife a new bicycle."
It took a year or two, but lo and behold we got a check from the probation department for the stolen bicycle as part of a restitution agreement made by the prosecutor's office. Something for you to remember should you become a victim of a crime.
If you have receipts or appraisals for the valuables stolen from you, make copies and give them to the investigating officer and ask that officer to seek restitution if a suspect is caught.
Remember however if you made a claim on your insurance and were paid out for the property, the restitution payment belongs to your insurance company. However in that case it should probably be the insurance company asking the officer to seek restitution—which they seldom do, perhaps because it is easier to raise insurance rates than wait for restitution checks which may or may not ever arrive.
Remember too that many suspects are indigent. So as the saying goes, "you can't get blood from a turnip" and neither will you get restitution from someone who is incarcerated, thus jobless and penniless. It would make better sense to (drum roll please and cue the announcer with a deep voice in your head):
"Lock it up, don't leave it unattended, be aware and watch out for your neighbors."
Rich Kinsey is a retired Ann Arbor police detective sergeant who now blogs about crime and safety for AnnArbor.com.