Posted on
Fri, Jul 12, 2013 : 6:57 a.m.
Peace and quiet? Everyday noises add up to music from the country
By Ruth Ehman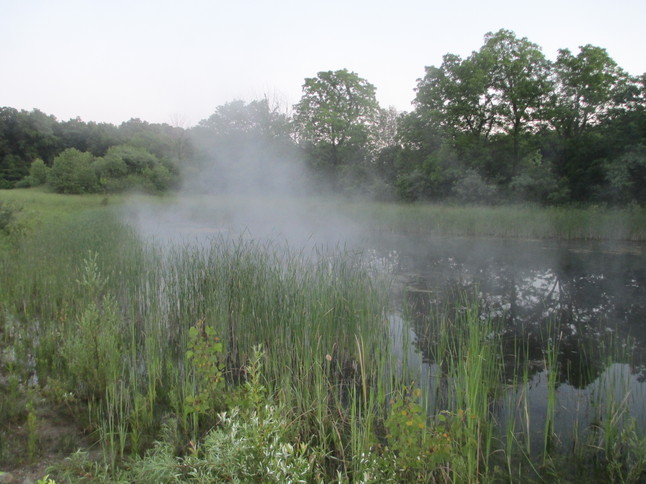 Ruth Ehman | Contributor
Ahhh, the peace and quiet of the rural environs. Far from the madding crowd, we farmers go about our lives enveloped in the gentle sounds of birdsong and cattle lowing. Well, my farm at least is not quite far enough away from the sounds of civilization and if the atmospheric pressure is just right the din from the expressway will travel the intervening four miles to intrude on my serenity. And the high pressure system currently gracing our locale this morning ushered in conditions for an aural explosion!
The Countryside Symphonic Choir put on a concert this morning from its home stage on US-23. Discordant yet complete, it lent an exhilarating air to the usually hushed environs of the milking parlor. What started as a typically peaceful early morning chore changed up with the occurrence of yet another accident among the not-so-distant passing throng of day job commuters.
The brass section opened with background instrumentals comprised of honking horns and blaring sirens to be quickly joined by coyote sopranos and altos carrying the melody. Zeke's staccato tenor barking and Leo's deep baritone woof were added next, giving round, full bottom tones to the soaring higher voices as these Labradors vocally disputed the coyotes' right of existence. Shrieking over top of all this, and from quite near at hand, was my Jack Russell terrier's shrill descant; interspersed during the few vocal lulls by a 60's style doo-wop gaggling from the pen of turkey poults.
All voices hushed briefly for an eerie, prehistoric solo performed in dramatic fashion by a Sandhill crane passing overhead.
Intermittent bleating of sheep and goats softly swishing through straw bedding provided tones reminiscent of wind instrumentation as stirring as any flute. The occasional bang of a hoof on metal gate added percussion with an 1812 Overture flair as my horse tapped out her "don't forget about me" rhythms. Violins and cellos could be heard in the swooshing streams of milk sluicing against stainless steel.
Miss Jigs was moved to dance by this musical din. A cow after my own heart, she felt the need to move to the groove. Thus she led a lively three-way polka from the confines of her stanchion; Jersey cow, milk pail, and me. Who says there is no culture in the sticks? Front row seats at today's Countryside Symphonic Choir performance begs to differ!
Ruth Ehman has been farming her 53 acres north of Dexter for 25 years. Recently retired from a "real job" she now makes her living producing "real food" including operating a dairy, and teaching others skills conducive to a small, diverse family farm lifestyle. Contact her at firesignfamilyfarm.com or ruthehman@live.com