Posted on
Fri, Oct 26, 2012 : 5:01 p.m.
Communication skills make Brian Marl ideal for Saline mayor
By Letters to the Editor
Marl for Mayor! You have all seen the signs around town, but for those who do not pay close attention to campaigns, let me tell you about my experience with Brian Marl.
I met Brian at Saline Middle School in seventh grade. At that time and throughout high school we were members of community group together. It is there I first saw Brian exhibit superior leadership traits. Young people listened to Brian. Teachers listened to Brian. Parents listened to Brian. We all listened because what he said was true and it mattered. It's hard to ignore truth when it confronts you.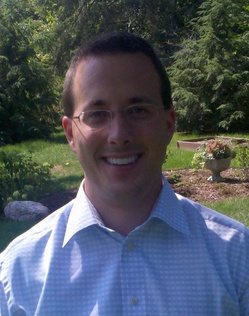 Since middle school, Brian single-handedly started a student organization at the high school which grew exponentially during his tenure and provided many learning opportunities for students through guest speakers, field trips, and events. Brian knows that to get a job done, communication and persistence are key.
What's more, Brian has spent a decade honing his communication skills, practicing said skills, and acquiring the knowledge and experience to be an excellent mayor of Saline. Brian has served on Saline City Council for several years where he asks the tough questions, collects all the available facts, gets to the root of the issue at hand, and then makes a decision.
Brian exercises this decision-making protocol in all of his positions on the many noteworthy public and private boards where he sits. Brian is heavily involved in his church council at St. Paul United Church of Christ in Saline, and has served in an executive or director capacity on over ten boards over the last number of years.
Brian's involvement in each of these boards gives him new perspectives and new information. Armed with this knowledge of the community, Brian is in a good position to be a leader in the governing of the community. Brian knows the players, he knows the needs of the community, he knows how to organize, how to be a collaborator, and make solid informed decisions. Brian has foresight and does not move with haste into unknown territories. Rest assured that Brian is a seasoned leader who will get the job done. But don't take my word for it. His record speaks for itself.
On a personal note, I know Brian has a deep love for the Saline community and is motivated to maintain and make better our way of life.
Brian Marl has the leadership, ability to communicate, and the knowledge and foresight to run this great place we call home. I encourage you to visit Brian's website and read more about Brian's views and plan for Saline.
John Price, J.D.
Saline High School, Graduate of the Class of 2003
Saline