Posted on
Thu, Apr 5, 2012 : 1:30 p.m.
Congress should ease limits on amount credit unions can lend to small businesses
By Guest Column
There's no doubt that the banking industry has seen better days, but the current negative perception of large Wall Street banks on the part of consumers and lawmakers is not completely deserved. Tough economic times and tough new government regulations have combined to make it difficult for banks to lend. We've seen an unprecedented consumer backlash (i.e. Bank Transfer day) with many voting with their feet and wallets.
However, despite some of the unfair treatment of banks, the
American Bankers Association's
opposition to legislation that would allow credit unions to make more small business loans is simply wrong. While many banks are not making these loans, Michigan's credit unions have once again stepped up. In 2011, credit unions' small business loans were up over 14 percent for the fifth year in a row, and this, during extraordinarily difficult economic circumstances when most banks were pulling back on business lending. Credit unions understand that small businesses are the backbone of our economy and capital is needed more than ever. Credit unions nationwide have over $300 billion available to lend, at least $15 billion of that right here in Michigan.
This disingenuous objection by bankers to stop credit unions from making small business loans should incite every small business owner or employee of a small business to write to Senators Carl Levin and Debbie Stabenow to urge their support for fast-moving S. 2231, the Credit Union Small Business Jobs Bill. This legislation would raise the current arbitrary cap on credit unions' small business lending from 12.25% of assets to 27.5%. This one simple move would free up an estimated $13 billion in additional capital and create over 140,000 new jobs in the U.S. And for once, this legislation would not cost taxpayers a dime. No TARP. No HARP. No bailouts. Just common sense legislation that frees up capital for businesses.
The legislation is co-sponsored by Levin and Stabenow, and a companion bill in the House is backed by nine of Michigan's 15 U.S. Representatives. That list includes all three of Michigan's Congressmen who sit on the House Financial Services Committee: Reps. Bill Huizenga, R-Zeeland, Thaddeus McCotter, R-Livonia, and Gary Peters, D-Bloomfield Twp. It is a bill that reaches across the aisle and has broad bipartisan support. As Rep. Candice Miller, R-Harrison Twp. recently said, "Raising the cap is not a Republican issue, it's not a Democratic issue, it's a people issue."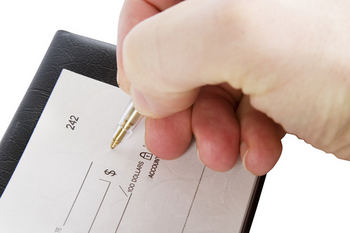 Tyler Olson | Dreamstime.com
This bill is expected to come to a vote in the U.S. Senate within the next three weeks.
Capital for small businesses is too important in this fragile economy to let this opportunity pass. Banks need more competition, not less. Let's stop giving the banks every type of legislation they have ever wanted and instead, stand up to their self-serving objections by urging swift passage of S. 2231.
Let Senators Stabenow and Levin know how important their vote is. An easy-to-use email resource is available at the Michigan Credit Union League's online Action Center at www.mcul.org.
Dave Adams is CEO of the Michigan Credit Union League & Affiliates, headquartered in Lansing.