Posted on
Sun, May 1, 2011 : 9:42 a.m.
Cuts to Ann Arbor Fire Department put city at risk
By Guest Column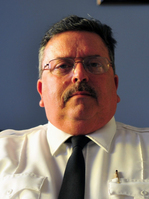 Ann Arbor is faced with tough decisions relating to fire protection and how it is provided.
The ICMA (International City/County Management Association) study is somewhat suspect to me as they usually come out recommending what the city manager/mayor wants. In Ann Arbor's case, the Fire Department has suffered for many years and been reduced to an all-time low in staffing and morale.
The City Charter does not include a "Department of Safety Services," it outlines that there will be a police chief and a fire chief both reporting to the mayor/manager. By having the fire chief report to the police chief acts to diminishes his/her ability to openly communicate with the City Council.
I can only speak on my tenure with Ann Arbor, but my experience was that questions from the mayor, while I was at the podium, were always phrased to be answered with a "yes" or "no," with no explanation. As an employee, one cannot get up and elaborate or explain in depth unless asked to do so.
Ann Arbor firefighters have been demoralized by the administration to the point where they are always on the defensive waiting for the next shoe to drop.
The city was formed in 1824 and full-time, paid fire protection came about in 1889 and grew as the city did. Great risks of property damage and loss of life caused the organization of a professional fire department. It appears the city is headed for pre 1889 safety standards of having inadequate fire protection.
Eight years ago, (City Administrator Roger) Fraser was greeted with great disrespect by firefighters employed at that time those people have since retired but that memory has not left many minds.
Dollars are few and times are tough but is everyone willing to sacrifice their safety?
Mr. Fraser was quoted as saying the fire department has very few fires, during my one-year tenure there were five fire related deaths, an arsonist running rampant and hundreds of thousands of dollars in fire loss. When not responding to fires, yes, they respond to your calls for medical help, flooding, fire alarms, wires down, auto accidents, water/ice rescues public education details, hours upon hours of training and whenever there is a question on who can handle a problem the fire department is sent.
Here is a list of similar cities and the number of fire personnel they employ:
Charleston, S.C.                19 fire stations
Population:                         120,000
Firefighters:                         305



Decatur, Ill.                  7 fire stations
Population:                        109,000
Firefighters:                       118





Peoria, Ill.		         12 fire stations
Population:                       113,000
Firefighters:                       196             





Lansing, Mich.	              8 fire stations
Population:                        114,000
Firefighters:                        200





Topeka, Kan.		 12   Fire Stations
Population:                       122,000
Firefighters:                      250





Ann Arbor, MI                   5 fire stations
Population                        110,000
Firefighters:                      86
How many of these cities have a major university, which swells the population with students and employees to the tune of 25,000-30,000? U-M has its own police department but it has no fire department and all fire service it receives from the city is free at taxpayers' expense.
Since my departure, the idea being kicked around is to have the police chief oversee both departments. Both emergency services police and fire are unique and require experience, knowledge and expertise to deliver.
I know and respect Chief Barnett Jones having worked for him for a year. He is dedicated, educated, sincere, fair, objective and caring, but what he is not is a firefighter. When you graduate from the fire or police academy you receive a certificate that states you have met the minimum requirements for the job. One must then go out to be mentored and learn from others to be a firefighter or police officer. That knowledge does not come through osmosis or textbooks - it comes from doing. To say the assistant fire chiefs can run the fire department is to say we don't need a police chief; we can have the deputy chiefs run the police department and report to the mayor.
I think a good look at what is going on in Ann Arbor needs to be done objectively and with community involvement. Cuts in fire and police services have led to serious issues. In fire services, it has led to more fire loss and possibly loss of life. In police services, there have been armed daylight robberies of banks, jewelry stores, credit union, etc. Safety services is not the place to cut any further and in the case of fire staffing needs to be increased by at least 20 firefighters to provide adequate protection. Why didn't I say these things when I worked in the city? I wasn't asked or given the opportunity by the council or the media. However, now I can.
An A2politico article recently accused me of lying, which is not true. I answered the questions as they were asked. They were posed with yes or no answers and I was never asked for an opinion or elaboration.
Ann Arbor firefighters are dedicated and need stability and support. Give them what they need.
Dominick Lanza recently retired as chief of the Ann Arbor Fire Department.