Posted on
Thu, Mar 14, 2013 : 8 a.m.
Diagnosis inspires woman to be more active in multiple sclerosis community
By Guest Column
Just a few years ago I didn't know much about multiple sclerosis, commonly called MS. I knew people with MS including classmates and several of my parents' friends, but it wasn't until my own diagnosis in June of 2011 that I really came to know what MS is and how many people it affects. March 11 to 17 is national Multiple Sclerosis Awareness Week and advocates all over the country are working to get the word out about this chronic disease.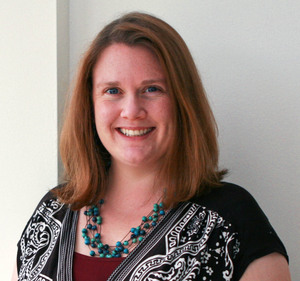 More than 18,000 people in Michigan have multiple sclerosis. MS is an autoimmune disease that attacks the central nervous system. I was an otherwise healthy 31-year-old when my immune system went haywire. My case is not uncommon because MS is a disease that is often diagnosed in people in their 20s and 30s, so its something that people like me will have to manage for most of their lives. For a disease that is so common in our state we simply don't know enough about the causes of MS and how to stop its potentially debilitating effects.
Last week I joined the Michigan Chapter of the National MS Society to call on Congress to sustain funding for the National Institute of Health (NIH) and Congressional Directed Medical Research Program (CDMRP). These two bodies provide vital funding to stop diseases like MS in their tracks, renew lost functions, and end MS forever. Even if you don't know someone with MS, you probably do know someone who has benefitted from the health research these institutions support. NIH funds research on many different diseases such as cancer, Alzheimer's, and heart disease.
With the recent federal sequestration on everyone's mind in DC our visit to the capitol was well timed to remind lawmakers that funding for health related research has provided medical advances for many diseases. Nonprofit organizations like the National MS Society work with governmental bodies to strategically fund research and make sure that research efforts aren't duplicative. This is a good example of how the public and private sectors should be working together to solve tough problems.
Diseases like MS cost Americans billions of dollars a year. The average annual costs for someone with MS is $69,000 and with 400,000 people with MS in America we're talking about nearly $28 billion dollars each year. On the other hand, NIH funds many studies at institutions across Michigan, which bring in millions of research dollars each year. Funding research through NIH and CDMRP is an investment in our nation's health and prosperity.
Our US senators and representatives should sustain the funding for the NIH and CDMRP for the health and well-being of Michigan citizens with diseases like MS and for the ripple effects these research dollars have in our economy.
Rebecca Meuninck is an Ann Arbor resident and volunteer with the Michigan Chapter of the National Multiple Sclerosis Society.