Posted on
Thu, Jan 31, 2013 : 5:59 a.m.
Difficult people sometimes unavoidable in daily life
By Rich Kinsey
Difficult people are a fact of life. Not everyone in the world is full of sunshine and courtesy. In life, we all must deal with difficult people on occasion. Whether it is on the job, in school, on the street, at home or any other place where humans meet each other — difficult people will enter our lives.
Owing to the nature of police work, officers find themselves dealing with difficult people all the time. The majority of those who call the police are in peril, trouble or having some sort of really bad day. The only exceptions to this are parents calling to set up department tours for a group of Cub Scouts or Brownies, or the rare resident who calls to thank the police for something they have done. Therefore, police officers become very adept at quickly identifying and then dealing with difficult people.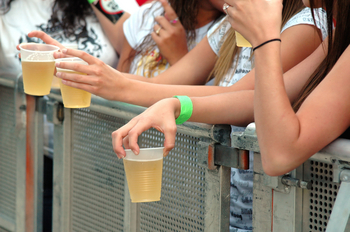 AnnArbor.com file photo
During the past 30 years, I have dealt with my share of difficult people and have received hours of training on the identification and successful handling of difficult people. Early identification of the difficult person is the key to safely and successfully resolving issues caused by difficult people.
One must remember when dealing with a difficult person — or person who is just being unreasonable and rude — that these individuals believe they are being completely reasonable and YOU are the problem standing in their way. Avoidance of difficult people is what all of us strive for and is the best way to handle a difficult person.
Some difficult people, however, just cannot be avoided. Perhaps they are in a position of authority like a boss, co-worker or even a family member. They may be a customer, neighbor or a loved one acting badly. In any event — identifying, categorizing and perhaps even mentally "labeling" the type of difficult individual can aid us in effectively coping with them.
I have found that if we were to assign medical terminology to difficult people, we would find difficult people in two categories: acute and chronic.
This may be a shock, but we are all afflicted by the "acute" condition of being a difficult person from time to time. On occasion, we all are situationally-difficult people.
My family, friends and colleagues have informed me that in my case, the initial symptoms of this malady — spelled C-R-A-N-K-Y or M-A-D — is "the look." My "look" involves squinting eyes and a frown or sneer and is pretty obvious.
Being a situationally-difficult person can be caused by a number of factors. The situationally-difficult person may be under the influence of frustration, rage, depression, fear, anxiety or almost any human emotion in an abnormally large quantity — with the possible exception of joy.
Any of us under the right combination of stressors causing extreme levels of emotion can become difficult. Various chemicals can combine with emotions and cause extreme lapses in judgment and perception causing a person to become difficult.
One of my police colleagues eloquently summed up a form of the chemically-induced condition, "Take a normal person, add alcohol, shake vigorously and you've got an—insert coarse police jargon depicting a difficult person here—on your hands!"
The good news about the "acute" condition, of being a situationally-difficult person, is that its onset is quick, the contagious period is short and the recovery time is brief. Most afflicted by the condition can be completely cured by removal of the stressor, nourishment—ala the "Snickers Diva" syndrome—or a good night's sleep.
The chronically-difficult person can be a terminal condition. We are all created equal, but we also are individuals. We are all different. We have different backgrounds, upbringing as well as physical, emotional and mental capabilities. Viva la difference! That is what makes this country great and life more interesting. We must however understand, because we are all different and not of like mind, there will be conflict and disagreement.
Some people are just disagreeable, rude and mean on a daily basis. These are the bullies and jerks of the world. They view themselves as always right. These chronically-difficult people view the rest of the human race as jerks, victims or in some manner substandard and not worthy of respect or courtesy. These chronically difficult people feel "entitled" and treat others poorly because they do not understand human decency or particularly care who they offend.
If one should find they feel that everyone around them is a problem or an idiot, that person should take a good look in the mirror because the actual problem is staring back at them. This is an extreme case and such a person should seek mental health care immediately before they wind up in prison or hurting themselves and those around them.
Chronically difficult people, of course, run a spectrum from being mildly obnoxious and discourteous to being the meanest and worst in our world. The condition causing chronic difficultly in people is probably hereditary and may span generations. The reason being that the chronically-difficult person, or jerk or whatever you might label such a person, can only attract similar mates.
Thus two chronically-difficult people mate and bear offspring that will more than likely become a difficult person. The only good thing about being a chronically difficult person is that one achieves a level of immortality in police circles. When retired cops meet they always talk about the chronically-difficult people they had to deal with time and time again.
Today, police cars are equipped with computers. A police officer readily can identify a chronically-difficult person by running their name and checking their records. In the days before computers, however, police officers communicated to each other differently.
For instance, in the days before driver's licenses were hard plastic, officers would pen a small mark on the back of a license to warn the next officer they were dealing with a difficult person.
A small "A" with a circle around it, on the back of a license was one officer's way of secretly telling another officer this person was an elite — "A-team" if you will — individual and as such entitled to all the rights and benefits of being a "Gold Card" or police "frequent flyer" chronically-difficult person.
If you received a lot of traffic tickets in your youth and still have your old driver's license, check the back of it. Perhaps you were a member of this elite club and should have been more courteous to the police you dealt with.
Lock it up, don't leave it unattended, be aware and watch out for your neighbors.
Rich Kinsey is a retired Ann Arbor police detective sergeant who now blogs about crime and safety for AnnArbor.com.