Posted on
Sun, Oct 16, 2011 : 6 a.m.
Michigan lawmakers should repeal unreasonable driver responsibility fees
By Tony Dearing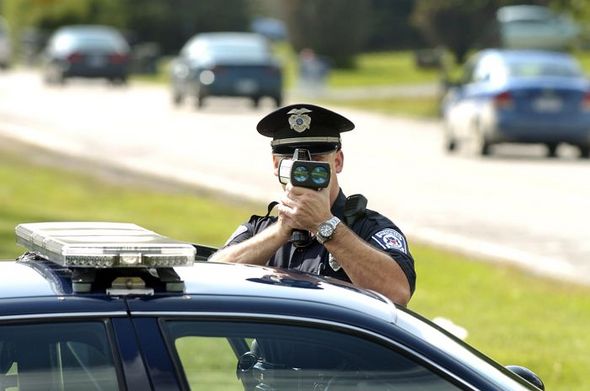 Photo courtesy of Pittsfield Township, Brian Kabat
There's bad legislation, there's particularly bad legislation, and then there's the
Driver Responsibility Act
. It's easily one of the worst laws to come out of Lansing in the last two decades.
State lawmakers passed the Driver Responsibility Act in 2003, ostensibly as a means of improving traffic safety. But in reality, it was nothing more than a money-grab, a way to bolster the state's coffers by socking motorists with unreasonable and onerous fees for a variety of driving infractions.
Eight years later, there's no evidence that this punitive legislation has resulted in any reduction in bad driving or traffic accidents. All it's resulted in is millions of dollars in fines imposed on motorists without regard to basic fairness or their ability to pay. It is time to repeal this law, or at least rescind the recurring fines for all but the most serious motor violations.
Since its inception, the Driver Responsibility Law has been widely renounced, particularly for the element of double-jeopardy it creates, as well as for the disproportionate impact it has on low-income people, who often can't afford the fines and end up having even heavier fines heaped on them when they don't pay up.
Under the act, fees of $100 to $1,000 are imposed for violations as minor as failing to surrender a driver's license from another state to more serious offenses like driving drunk or failing to stop at the scene of an accident. And the fees are recurring, meaning that you have to pay them for two consecutive years for a single offense. If an officer pulls you over and you can't show proof of insurance, you have to pay a fee of $200, and the following year, you have to pay another $200. That's simply not fair.
Over time, these fees add up in a way that's lucrative for the state, but oppressive for motorists. In fiscal 2009-10, the state collected more than $122 million in fees, and most of that money went directly into the state's general fund, rather than to local police agencies or courts that enforce traffic laws, or to programs that support traffic safety or road maintenance.
In recent years, the state actually has imposes fees of well over $200 million annually, but up to half of those fees go uncollected -- in many cases because lower-income people are hard-pressed to come up with the money. If you are a single mother or a person working a minimum-wage job, a fee of $200 or $500 can be crushing financial blow. That begins a vicious cycle where the failure to pay triggers additional fees, or even the loss of your driver's license.
Rich Kinsey, a retired Ann Arbor police detective who writes a column for AnnArbor.com on law enforcement issues, addressed the topic of driver responsibility fees recently, saying they've created "new class of criminal'' as low-income people who lose their license feel they have no choice but drive to and from work in order keep earning money in an attempt to pay their fines. He told the story of one man who failed to pay a traffic ticket and eventually ended up owing $14,000 in fines to the state.
"Most professionals in the criminal justice system think it's wrong,'' Kinsey wrote of the law. As a result, he said, many police officers and judges are finding ways to avoid enforcing it.
When the people who are sworn to uphold the law find a piece of legislation so unfair and unreasonable that they refuse to carry it out, that's a telling indictment. The Driver Responsibility Act is bad law, and it should have been done away with years ago. The state of Virginia passed a similar law in 2007 and repealed it the next year. The state of Texas, which has a program similar to Michigan's, also is considering repealing it. One lawmaker there said the law has "created more problems than it's solved.''
Right now, there is legislation in the House (HB4816) that would outright repeal the fees. This summer, the Senate passed SB166, which rescinds the fees for such offenses as operating without a valid license, failing to show proof of insurance or accumulating more than 7 points on your driver's license over a two-year period. It leaves in place the fees for more serious offenses involving such things as negligent homicide, reckless driving or drinking and driving.
We understand the desire of government to find new sources of revenue, but it has to be done with a basic sense of fairness toward taxpayers, and the Driver Responsibility Act fails that test. What's more, a House fiscal analysis of SB166 estimates the loss of revenue to the state would only be about $13 million to $17 million annually, which wouldn't be big hit to the state budget, but would offer significant relief to motorists who need it most.
While we'd welcome outright repeal, we're most concerned about seeing the fees removed for less serious violations. If you drink and then get behind the wheel of a car, we have no sympathy for that behavior. But a person struggling to get by in this tough economy doesn't deserve the modern-day equivalent of debtor's prison for a minor traffic offense. It's just plain wrong. Police and judges know that. It's time for lawmakers to do something about it.
(This editorial was published in today's newspaper and represents the opinion of the Editorial Board at AnnArbor.com.)