Posted on
Sat, Mar 17, 2012 : 5:59 a.m.
False alarm: Ann Arbor is on the right track with its plan for fire protection
By Guest Column
Stephen Ranzini's opinion article last Sunday ("Fire protection in Ann Arbor hits a new low with ladder trucks in and out of service") did a good job of scaring unwary citizens but was short on facts. The City Council's work session Monday night gave Fire Chief Chuck Hubbard the chance to clear up some of the misconceptions but others go deeper than just numbers and charts.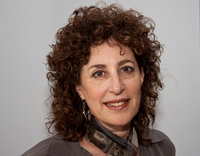 Mr. Ranzini contends that both a ladder truck and tower rig are out of commission, but the fire chief said Monday that the ladder truck is operational and money for a new tower rig has been in the council-approved budget all year. Using that money for new equipment is up to the fire department, not the mayor.
The more misleading arguments surround whether Ann Arbor meets standards set by the National Fire Protection Association's Standard 1710. It doesn't, but the fire chief said he knows of no communities that do meet the 1710 standard. Not one. We are being held to a standard that no one can meet. To meet this standard, according to the chief, would require 30 new positions at a cost of $3 million. Every community in Michigan has had to reduce the number of firefighters - down 2,000 since 2001 - and the reality is simply that we have to do more with less.
One way to do this, as Chief Hubbard suggests, is to make fire a priority and leave medical emergencies to Huron Valley Ambulance (HVA). Since both a fire truck and an ambulance usually show up to the scene of a medical call, this makes good sense. Let HVA's EMTs handle heart attacks and car accidents and have the firefighters fight fires.
Mr. Ranzini was unnecessarily alarmist about fatal fires. Chief Hubbard, who should know best, says that reduced staffing over the years was not a factor in the fatal fires in Ann Arbor. No one wants to have any fatalities ever, but a chart showing a giant jump from zero to one, with hash marks for .5 (half a person?), is just silly. What factors do lead to fatal fires?
Ryan Stanton | AnnArbor.com
The U.S. has one of the highest death rates from fire in the world, higher than European countries such as the Netherlands, Switzerland and the U.K. According to a late-90's FEMA report called "Fire Death Rate Trends," the reasons for this are mainly cultural and not financial: in the U.S., we emphasize fire suppression over fire prevention.
Foreign cities that have fewer fire-related deaths than we do actually have longer firefighter response times. According to the FEMA report, prevention is more important than suppression in saving lives.
People in other countries have a greater cultural awareness of devastating fires and this institutional memory has led to better fire prevention. In this country, with a much shorter history, most of us have not experienced a big fire so we don't work on prevention as much. When there is a tragedy, we suddenly wake up. For example, it took a terrible fire fatality in April 2010 to convince the Ann Arbor public that a ban on flammable outdoor furniture was reasonable.
What does real fire prevention mean? In Ann Arbor, we might want a campaign targeted to students living on their own for the first time, reminding them to turn off the burner or blow out all the candles before going to sleep.
Chief Hubbard did say that fire prevention will now be more robust, and he's assigning more personnel to prevention and education. We should applaud him for that and stop making unwarranted accusations. As Council Member Sabra Briere pointed out Monday, a fire department is like having insurance. I would take the analogy further to say that you want to have just enough insurance but it's wasteful to have too much.
Raiding infrastructure improvement funds, as Mr. Ranzini wants to do, is not a good plan for paying fire or police salaries, and it would deceive the taxpayers. Mr. Ranzini wants to take out one or two million dollars to fund more firefighters, but what about next year? He would have to raid our sewer, water, and street funds year after year after year. We wouldn't be able to pay for the capital improvements we need.
Making fun of the Municipal Center, public art, and a much-needed new parking garage is getting old. Mr. Ranzini seems to have forgotten that the police offices were in a moldy basement and the city needed space to house the courts.
Public art money comes from spending on projects. Were it not spent on art, it could still not legally be used for firefighter salaries.
And the new parking structure is bonded - parking revenues will pay off the bond. When Mr. Ranzini wanted to build a huge parking lot in a residential neighborhood, he argued that his bank needed the parking to bring in more jobs, but he seems to object to using parking downtown to stimulate the economy.
All emergency personnel know the concept of triage: Assign priority to the most pressing problems and deploy resources accordingly. I doubt that the citizens of Ann Arbor want to have their money spent figuring out how to rescue Mr. Ranzini from his penthouse. We can continue to spend money the wrong way, by trying to meet impossible standards, or we can use our limited resources in ways that ultimately benefit more people. Chief Hubbard seems headed in the right direction.
Joan Lowenstein is an attorney and former City Council member who served four terms. She works downtown and is on the board of the Downtown Development Authority.