Posted on
Fri, Apr 27, 2012 : 5:59 a.m.
Here's the dirty truth about the dog poop at Ann Arbor's Slauson Middle School
By Guest Column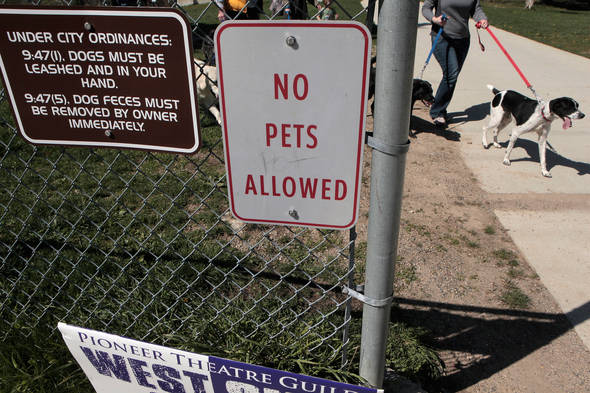 Chris Asadian | AnnArbor.com
Editor's note: The following guest column was written in response to an April 13 article about Ann Arbor dog owners quietly breaking the law by using Slauson Middle School as a dog park on Saturdays.
Enough of the excuses and proclamations by dog owners that they clean up everything; this simple truth is THEY DON'T.
Speaking as a teacher and the athletic director at Slauson Middle School, I weekly see the evidence of what's left by dogs and their owners on the ground and on our kids.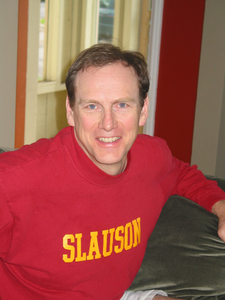 We have 200-plus students a day using the fields for recreational activities that involve every bit of the limited field area that we have. To suggest that it's not a big deal to place that many dogs in a very high density children's play area, is insensitive to health and wellness concerns, along with the general "ICK" factor for students who unsuccessfully dodge or unknowing land in the remains of the day.
Those citizens who proclaim the activities are "victimless" should spend a day as a PE teacher helping kids clean up or as a classroom teacher trying to teach in a classroom whose floor and smell has been blessed by what got carried in on some student's shoes or more importantly, a child that has to put up with the physical and social consequences.
Put the same density of dogs across the street at Waterworks Park (which Slauson students aren't even allowed to use during the day) or at the Band Shell area of West Park and watch the reaction from parents and other citizens who find their children or themselves amongst the poop and pee left behind. We even have "responsible" dog owners who bring their dogs on the fields during the school day who have to be reminded by one of our teams' favorite in unison cheers - " HEY, PICK UP YOUR POOP!"
The overly light-hearted Ann Arbor.com article sidestepped serious reporting by not even contacting anybody at Slauson or the Ann Arbor Public schools. It's just a matter of time before some off the leash dog does go after somebody on school grounds or YOUR KID lands in the poop before the problem gets the attention it deserves from the district and the city.
Responsible dog owners (and I consider myself one) don't take their pets to party in areas where large numbers of kids play. We're tired of asking respectfully for owners to go somewhere else, and while I'm sympathetic to the city's failure to provide what they want in terms of dog parks, Slauson should not be the solution.
It's time for the school district and the city to step up and for truly responsible dog owners to realize that Slauson and other children's playgrounds are NOT appropriate places for their dogs to play unleashed, poop and pee.

Rusty Fuller is a teacher, coach and athletic director at Ann Arbor's Slauson Middle School. He described himself as a long-time Old West Side resident and dog owner, as well as a "multiple-multiple time dog poop stepper-inner and cleaner-upper at Slauson."