RIch Kinsey | Semper Cop
column:

Overgrown lawns, excessive landscaping can prove problematic for many motorists

Posted on Thu, Sep 13, 2012 : 5:58 a.m.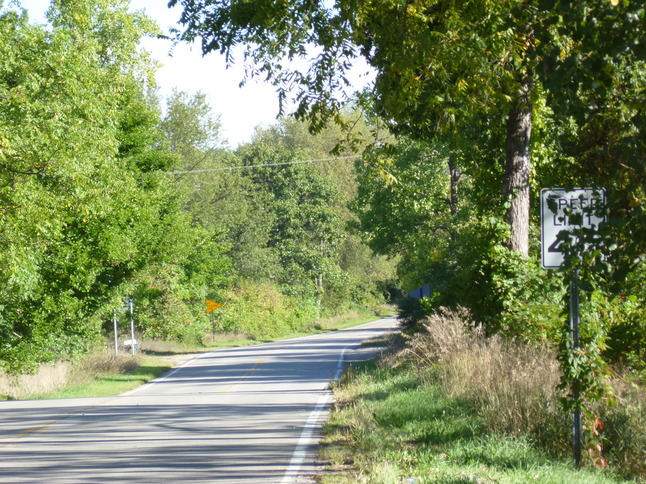 Richard Kinsey I Guest Columnist

Is it just me or were there a lot of weeds, limbs and other vegetation around highway signs this year? Were there more tall weeds blocking your view at intersections on secondary roads this year than normal?

This summer's drought made my lawn look like an ugly beige savannah and made me glad for the crabgrass in my lawn, because it was the only part of the lawn that was green. It seems that drought the Midwest felt all summer would have eliminated some of those vegetation hazards, but it was not so.

In fact, for the last two or three years there have been a lot more road signs that have been obstructed by vegetation. Perhaps cutting the grass and weeds on the side of the roadway took on less priority with the loss of state revenue sharing and the tightening of local budgets.

It makes sense that administrators would figure trimming the grass and weeds half as much would similarly cut their strained budget by half. However, what are the long-term costs?

In years past while on patrol, officers would radio to communications if vegetation was covering regulatory signs. It behooves us all and keeps us much safer when grass, weeds and other vegetation are cut back. The sooner motorists can spot signs that warn of danger or intersections, the more time drivers have to react those hazards.

Traffic courts have acknowledged this problem. When motorists who are ticketed for various violations like speeding or running stop signs can show the court with photographs or videos they reasonably could not react to a sign that was blocked by vegetation, the courts dismiss the traffic violation.

For this reason, officers are taught to make sure regulatory signs are in place and visible prior to taking enforcement actions in an area. If signs are missing or covered by vegetation, officers are instructed to report the problem so that the proper road commission or street authority — in Ann Arbor the "Sign Shop" or Forestry section — can correct the problem.

Another problem that did not happen ten years ago was "ornamental grass" blocking the view of drivers pulling out past the tall stalks. What is now viewed as lovely ecologically-friendly landscaping alternatives used to be called "noxious weeds."

When ornamental grasses are placed on lawn extensions, they become OB-noxious vision obstructions for drivers — especially when they are near intersections. Furthermore these ornamental grasses must not be considered "turf grass" because Ann Arbor City Ordinance states: "On private property, no turf grass shall be permitted at a height greater than 12 inches."

Furthermore near intersections the ordinance states: "Vegetation adjacent to intersections shall be maintained to allow for adequate sight distance."

Most jurisdictions have similar ordinances or statutes. These ordinances are not just to give the community a neat and tidy appearance, but there are practical considerations as well.

Municipalities have found that vacant lots that were not mowed became fields of long grass. The long grass could hide a lot. Unattended vacant lots with tall grass often become ad hoc trash dumps, which invite vermin.

From a police standpoint, the areas of heavy vegetation also invite criminals. The vegetation can conceal the actions of criminal predators who can hide from or pull potential victims into brush and be invisible from the street.

If you enjoy landscaping with ornamental grasses, bushes or shrubs, further out and away from your home, remember to be a good neighbor. Make sure whatever you plant will not block the view of your neighbors as they back out of their driveways.

Neighbors backing out of driveways not only have to see oncoming cars, but well before that they must see what is coming down the sidewalk. Pedestrians, children on bikes, trikes, Big Wheels, skateboards and scooters can all be hidden by dense shrubs or jungles of ornamental grass. Be considerate and talk to your neighbors before embarking on a grand botanical, ecologically friendly, landscaping extravaganza. Your idea of beautiful may be your neighbor's vision obstruction or blind spot.

Looking ahead to old man winter, I am hoping the drought that caused less mowing and trimming near the roads can be used to buy more salt and fund road crews this winter. You will recall many road commissions were warning the public that, due to budget cuts, they did not have the money to keep the roads as clear as they had in the past — and last winter was incredibly mild.

The longterm forecast from the Farmer's Almanac calls for a colder winter, but less than average precipitation. Maybe those who administer the budgets of the winter road crews will luck out again. If they do I hope those administrators can save that money in a slush-fund — pun intended — for subsequent years. Remember as old timers will tell you, "It always rains after a dry spell."

Lock it up, don't leave it unattended, be aware and watch out for your neighbors.


Rich Kinsey is a retired Ann Arbor police detective sergeant who now blogs about crime and safety for AnnArbor.com.