Posted on
Sun, Sep 11, 2011 : 8:39 a.m.
High school counselors need better training to help students make college choices
By Guest Column
High school seniors and their parents often start the school year with lots of questions about college. In the interest of getting the Class of 2012 off to a good start, here are some answers to those questions: 25 percent: 25-50 words if it's interesting; and zero.
In case you don't have a high school senior in your home, here are the questions that match those answers:
The University of Michigan saw a 25 percent increase in freshman applications last year, the largest increase ever. Applications to U-M will probably go up again this year, but it's very unlikely it will be this big of an increase for a second year in a row.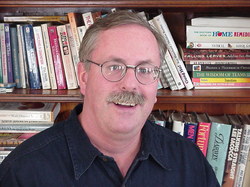 Yes, it is generally OK to go about
25-50 words
over the limit on most college essays. College admissions officers tell me they don't count every word, but they do tell me those extra words better be part of a great essay -- they'll be happy to read more of something good. (By the way, this isn't true for Yale -- if they say 400 words, make it 400 words.)
Zero is the number of classes your high school counselor probably took in graduate school that prepared them to help you apply to college.
Yes, I did say zero.
My situation was pretty typical. I earned my degree in school counseling, got a job as a school counselor, and learned everything about college counseling on the job. It wasn't easy, but I had a lot of help from other counselors, and I learned a lot from college admissions officers who visited my high school. Even with all that help, there were a lot of days when I wished graduate school had showed me what to do before I started working with students.
It's even harder now for school counselors. With caseloads of 500 or more, they don't have as much time to learn about colleges, and fewer college representatives are visiting high schools, because of budget cutbacks. Since more principals are hesitant to let counselors leave the building to visit colleges or attend workshops, the on-the-job training approach to college counseling is failing counselors and students more than ever.
If you think that's kind of amazing, you're not alone. A recent poll reports two-thirds of young adults said their school counselor was of little help finding the right college. Another poll found that 95 percent of *the counselors* surveyed felt counselors should have more training in helping students prepare, apply, and pay for college.
And all of this is going on while more students are applying to college, and needing good guidance, than ever before.
Counselors are trying to get universities to include more required training in their counseling programs, but it's not easy. A recent article by a counseling professor said it would be "inappropriate" to increase counselor training in college counseling without increasing training in other counseling areas.
Based on the results of those two polls, counselors and students seem to be saying it would be inappropriate not to.
Now that school's begun, counselors will be giving 100 percent to give those extra 25-50 words of encouragement to make sure zero students are denied the right to apply and attend college. If you feel like we can do more, take the time to tell us what more we can do, since we came into this profession to care about students.
If you feel we could have been trained better in college counseling, so do we.
John B. Boshoven, M.A., M.S.W., is the counselor for continuing education at Ann Arbor's Community High School, founding director of College Counseling at the Frankel Jewish Academy of Metropolitan Detroit in West Bloomfield and past director for the National Association for College Admission Counseling. He is the co-author of the book, "Solving the College Admissions Puzzle."