Posted on
Sun, Jun 26, 2011 : 7:19 a.m.
In her mother's defense: Saline students will lose out with transfer of art teacher to regular classroom
By Guest Column
Georgia O'Keefe famously said she could say things with color and shapes that she could not say any other way -- things for which she had no words. For almost 15 years, Saline Area School District art teacher Cindy Larsen has guided students to tell their stories in similar ways.
Now, the school district is involuntarily transferring her out of the art room and into a fifth-grade classroom, with zero warning or explanation. Fortunately, I do not need colors and shapes to tell my story; I have plenty of words to express the overwhelming loss the district will suffer if it does not have Cindy Larsen teaching art.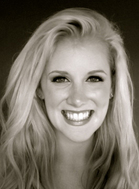 Larsen's artistic mark on Saline Area Schools is more than a dot or a line; it is a Jackson Pollock-esque masterpiece that is broad and sweeping in its reach, full of intention and technique.
After fulfilling her student-teaching requirements in art at Saline High School in 1981 and later teaching student art classes at Taylor and Charlene Jacobson's farm for years, Larsen was hired by Saline Area Schools in 1997. She taught art at Houghton Elementary School, and in 2001 transitioned to begin as the art teacher at the brand new Harvest Elementary School. She has thus been committed to only two art rooms in her life, both full of young elementary students from kindergarten to fourth-grade. In those rooms she has helped transform first-time paint users into veteran plaster-carvers over the multiple years they get to have her as an instructor.
In an introductory letter sent out to parents this year, Larsen explained that her mission was to help students respect artistic materials, apply art to classroom learning, and ultimately, to showcase their finished works. Thus, Cindy Larsen has spent almost 15 years making sure that when a student is best able to express themselves through the cross-hatching of a set of lines or the textured weaving of strings of yarn, that a light is shone on that expression.
That commitment is what ensured that Larsen's students have consistently earned Top 100 in the State or Top 15 in the State honors from the Michigan Art Education Association -- this year, of course, being no different. This attempted reassignment is not performance based; she is an exceptional teacher based on performance metrics, as echoed in her students' achievements and her superiors' praise.
But Saline has always focused on awards second and community first. Larsen's commitment to art education brought more than just accolades for her enormously talented students -- it also led her to give back to the Saline community. She initiated a student-created American flag for the 10th anniversary of September 11th that was to be hung outside the Saline Fire Department. She built a standing relationship with Pittsfield Township to display student art, and used her students' art to decorate the city of Saline Christmas tree.
Larsen painted the epic mural across the back of the Union School stage, setting the scene for more Three Piggy Operas than can be counted. With her daughters, she painted murals on school rock climbing walls and in school offices. Larsen has been the grade level chair for the Elementary Art Department, and served as a mentor to other art teachers in the district. She helped coordinate events like the Saline Area Schools Empty Bowl Event and Auction and ensured students experienced the Bixby Marionette Exhibit. Larsen has encouraged and promoted art in every aspect of the Saline community, independent of what Saline Schools would ever ask her to do.
Yet even if we can excuse the administration for overlooking the experience and commitment of the involuntarily reassigned teachers, when it comes to who is teaching our children and who is not, the fundamental value of Cindy Larsen is the personal devotion and inspiration that defines her as a person -- and that cannot be overlooked.
She has been a volunteer on the First Response Team at Harvest Elementary, ready to guide, assist, and protect students in case of the unimaginable. She has been involved with the Saline Booster Club, and her and her husband Gary's faces can be clearly seen in the grandstands of any Saline sporting event. She has headed the Social Committee at Harvest Elementary School, helping cultivate a sense of community among her colleagues. She has been there for administrators when they have received criticism, just as she has been there when fellow teachers are ruefully delivered pink slips. She is a high yield communicator when it comes to explaining the role of Saline Area Schools to the community, as her presence at any number of Board of Education meetings reflects.
While we certainly would never demand that the instructors of our talented Saline students live, raise their children in, participate in, and love the community of Saline, the reality is that Cindy Larsen has actively done all of those things for almost 30 years. She continues to be an exemplary professional, community member, and friend, and this district owed, and owes, her more than an unceremonious forced reassignment.
As administrators, it is Scot Graden and the district's responsibility to protect the Saline educational experience. As a union, it is Tim Heim and the Saline Education Association's responsibility to protect teachers. As teachers, it is over 200 staff members' responsibility to protect their classrooms.
As a daughter, it is my responsibility to protect my mother. But the fundamental principle underlying among all of these intertwined commitments, among the blamed and the blameless in this complex situation, is that as Salinians we have the responsibility to protect the art education of our students. We are at risk of moving a 15-year veteran of the Art Department, with two master's degrees in education that give her unique training in both early childhood education and in art education, who is fourth on the Art Department total seniority list by less than three years, and who has had paint under her fingernails for as long as I can remember, to teach science, math, reading and writing. If called upon to teach these subjects she will undoubtedly perform with flying colors ... but she will not be painting with them. It is ludicrous.
There is nothing Cindy Larsen wants less than to have attention drawn to the hours puts in, the friendships she cultivates, and the commitments she honors, and the thoughts expressed here are my own and no one else's. But the facts are clear, and her case is only one of many instances where best practices for students are being left behind.
So, as my mother's daughter, it should be no surprise that I have zero fear of speaking up. To the administrators, colleagues, parents, and students lucky enough to call Cindy Larsen a friend, teacher, or -- most covetous -- both, I encourage you to contact Saline Area Schools and make sure they know that this move is bad for students and undermines our confidence in their leadership. This can be done by contacting Scot Graden or Steve Laatsch at 734-429-8000, exts. 8001 or 8002, or gradens@saline.k12.mi.us and laatschs@saline.k12.mi.us.
Kelsey L. Larsen is the daughter of Cindy Larsen and is a doctoral student in government at Georgetown University. She holds a master's degree in public policy from Harvard University, and graduated summa cum laude from the University of Iowa with a degree in political science. Larsen is a 2005 graduate of Saline High School.