Posted on
Sat, Mar 9, 2013 : 5:30 p.m.
International Women's Day highlights important role women hold in moving country forward
By Guest Column
During the past century women have overcome legal, societal, and cultural challenges on the march to equality while maintaining a vigilant watch to affect more progress and change.
On March 8, the world paused to recognize the achievements of women throughout the past 100 years and consider the opportunities for the advancement of women in the next 100 years on International Women's Day. This year's theme for the celebration, The Gender Agenda: Gaining Momentum, is particularly poignant as more women, children and men, increasingly are becoming concerned about climate change and momentum for taking action is growing.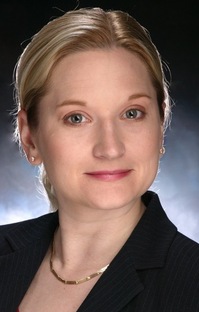 National Women's Day, the precursor to International Women's Day, was first observed in America in 1909 during a time of tremendous industrial and political growth, fueled by innovation, rapid expansion, and a growing global economy. Since then, in times of war and peace, growth and recession, women have played an important role in leading our country forward.
Susan B. Anthony was a pioneer in the Women's Suffrage Movement and fought for equal rights for women during the 19th century. During World War II, it was women who kept the nation's engine running, working in factories to produce the goods and materials needed to win the war being waged overseas. In recent years, women have led the fight for equality leading to improved economic opportunities for all.
In the United States, 2013 set a high water mark for women in positions of national leadership - with the most women elected to Congress ever, including 20 women Senators and 82 women Representatives. They are poised to lead the nation and should capitalize on the momentum of support to address climate change.
According to the National Oceanic Atmospheric Association, 2012 was the hottest year on record and delivered some of the most extreme weather events that we've ever seen.
Devastating droughts, deadly heat waves and violent super storms like Hurricane Sandy impacted nearly every county in the 48 contiguous states. These very real impacts have driven up concern for our future. A poll conducted by the Natural Resources Defense Council and Environment America, following the president's State of the Union address, shows that 65 percent of Americans believe climate change is a serious problem and a strong majority (60 percent) support President Barack Obama using executive authority to limit the dangerous industrial carbon pollution that is causing climate change.
The Environmental Protection Agency is on the front lines of public health and environmental protection. President Obama's nominee to lead the EPA, Gina McCarthy, is a pragmatic and dedicated professional set on protecting public health, our children and families from the dangers of soot, smog, mercury and carbon pollution. These public health protections will save lives, prevent illness, and drive innovation in new cleaner energy technology.
The EPA is the cop on the beat, and it needs a strong leader to keep it focused on tackling these important public health challenges. Having another strong woman at the helm of the EPA, building on the legacy of strong women who have led the agency in the past, including former Administrators Lisa Jackson, Christie Whitman and Carol Browner, is a great way to celebrate International Women's Day.
Rebekah Warren is a senator from the 18th District.