Guest Column - Ellen Schulmeister
Opinion:

Investing in human services will pay off in future cost-saving and improved quality of life

Posted on Sun, Oct 31, 2010 : 6:27 a.m.
A recent Detroit News article, "Ann Arbor struggles with homeless influx," focused on the more sensationalistic aspects of homelessness in Ann Arbor, including panhandling and the migration of non-county homeless individuals into our community, rather than presenting the well-balanced reality of the situation.
Though services may draw some homeless individuals to the Ann Arbor area, more than 90 percent of those served by the Delonis Center and the 50 community-based agencies funded by the city and county come from within our community.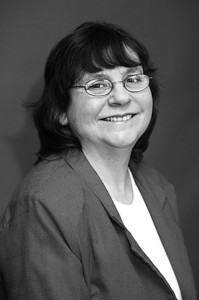 Reporter Francis X. Connelly's article painted an inaccurate picture that the $2.3 million invested by the city and county go toward services to homeless adults who come here from outside of the county. Further, his article extends the inaccurate argument that investment in public safety has been cut because of investment in human services. The balance between a social safety net and public safety may be too complex or inconvenient to be covered in the article, but the fact is that investing in human services creates downstream cost-savings and improved quality of life. The shelter, supportive housing, food, medical care, children & youth programming, and counseling services reduce involvement in the adult and juvenile justice systems, emergency room visits, psychiatric hospitalizations, and school failure. Beyond reducing the demand for more costly services, local nonprofits bring in an average of ten dollars for every dollar invested by City Council and the Board of Commissioners. The more than $30 million in expenditures by these nonprofits - and the staff they employ - adds to the health of our local economy and tax base, creating revenue to pay for police, fire, and other crucial services to all residents.
Admittedly, aggressive panhandling cannot be tolerated, and all agencies serving the homeless work together with city and county governments to address this problem. We need residents and visitors to feel safe and comfortable in our city, so that Ann Arbor can continue to be one of the premier communities in the nation. We need residents and visitors to come downtown, to shop, dine, and invest, and these experiences must not be impeded by negative influences - especially those coming from other counties or states.
Like communities throughout the nation, Ann Arbor and Washtenaw County have seen an increase in demand for basic needs, and nearly all of this need is coming from within our borders. Poverty, hunger, housing crises and homelessness, abuse and neglect, school failure, mental health struggles, and lack of access to quality healthcare are ultimately local issues. They affect all communities, and Ann Arbor is no exception.
We are proud to be a part of a community that addresses the impact of homelessness on our residents in a responsible way, and grateful to our many supporters who help us do our work.
Ellen Schulmeister is the CEO of the Shelter Association of Washtenaw County.